Boost your WooCommerce store revenues by understanding your data without drowning into it.
Looking for the perfect WooCommerce (WordPress e-commerce) reports revealing customer insights could mean the difference between slow growth or super-fast sales.
This WooCommerce reports plugin is a collection of several dashboards and reports and is the best kind of useful analytics. It covers various aspects of Sales KPI, Order Metrics, Customer Analytics, and Product metrics. Each dashboard page is designed with the best user experience in mind.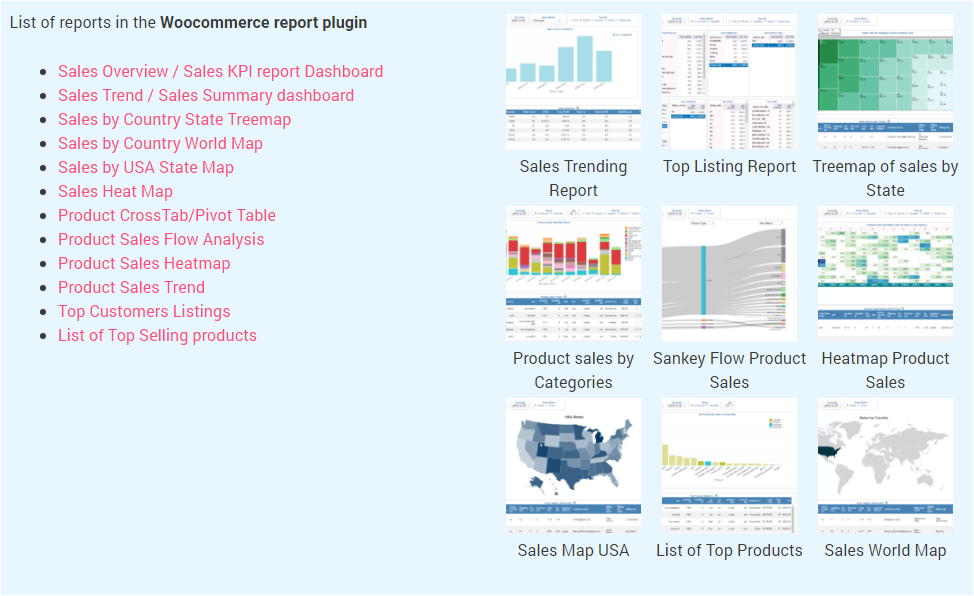 Benefits of Woocommerce Reports and Dashboards
* Super fast response times.
* Instantaneous refresh of data on filter manipulations
* There is no submit button to generate report.
* Everything works with single click
* Consistent design and uniform presentation style
* No setup required.
* Grabs default store settings such as currency and decimal
* Provides consistent date filters and calendar pickup
* Provides sales and product trending view by various period types such as year, month, week etc
* Drill down to details and excel export for every table
WooCommerce Sales Analysis Report Dashboard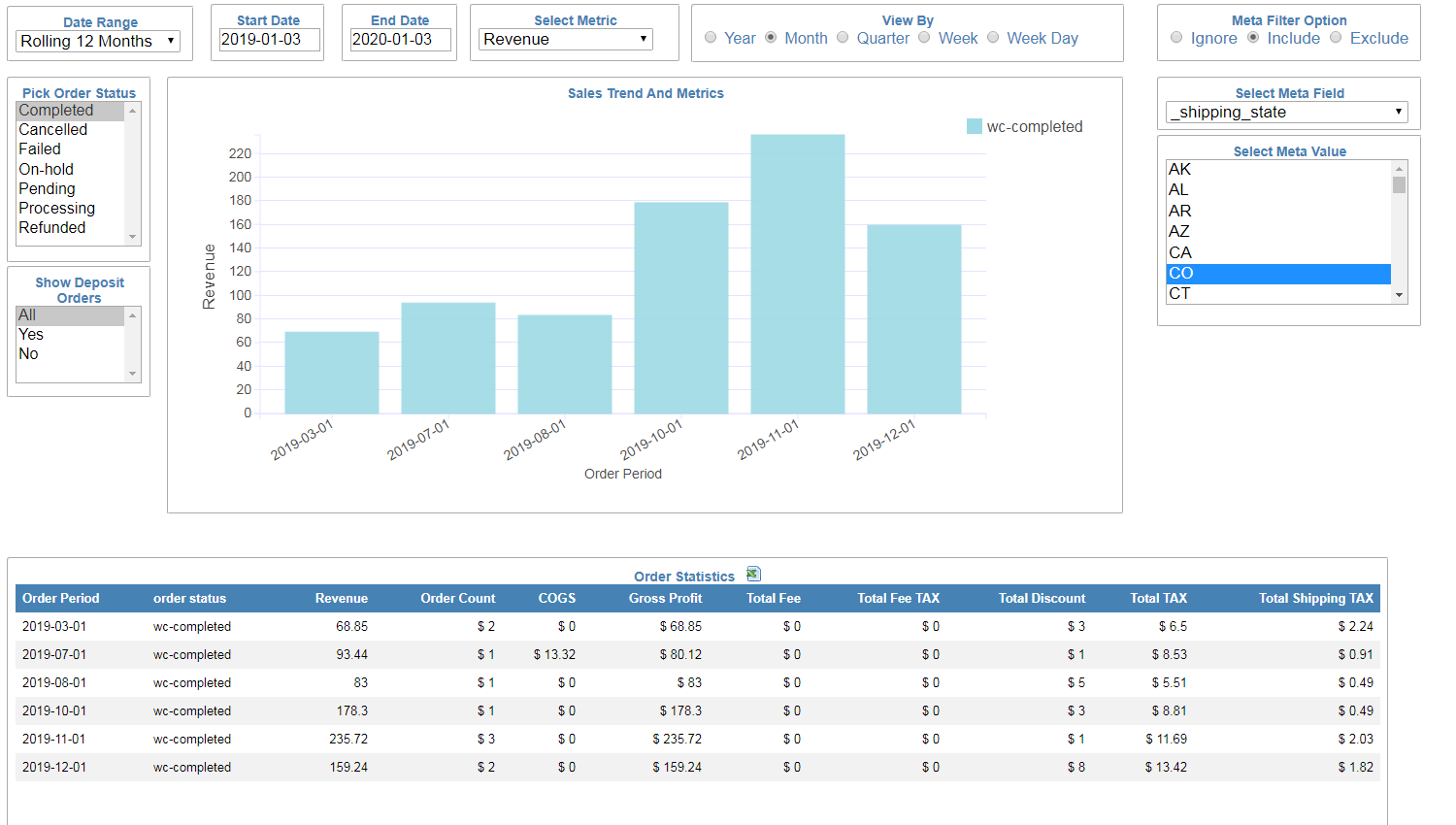 * Sales Analysis Reporting Dashboard is your go-to report for every woo-commerce store owner.
* Get complete Sales overview of your woocommerce Store.
* In summary, it gives you the best trending information on your store revenues.
* You can view the sales metric trending by Year, Month, Quarter, Week and Day
* You can filter by each order statuses
* You can filter WooCommerce Deposit orders
* You can filter by every meta-field available or defined in woocommerce
WooCommerce Sales KPI Metric Dashboard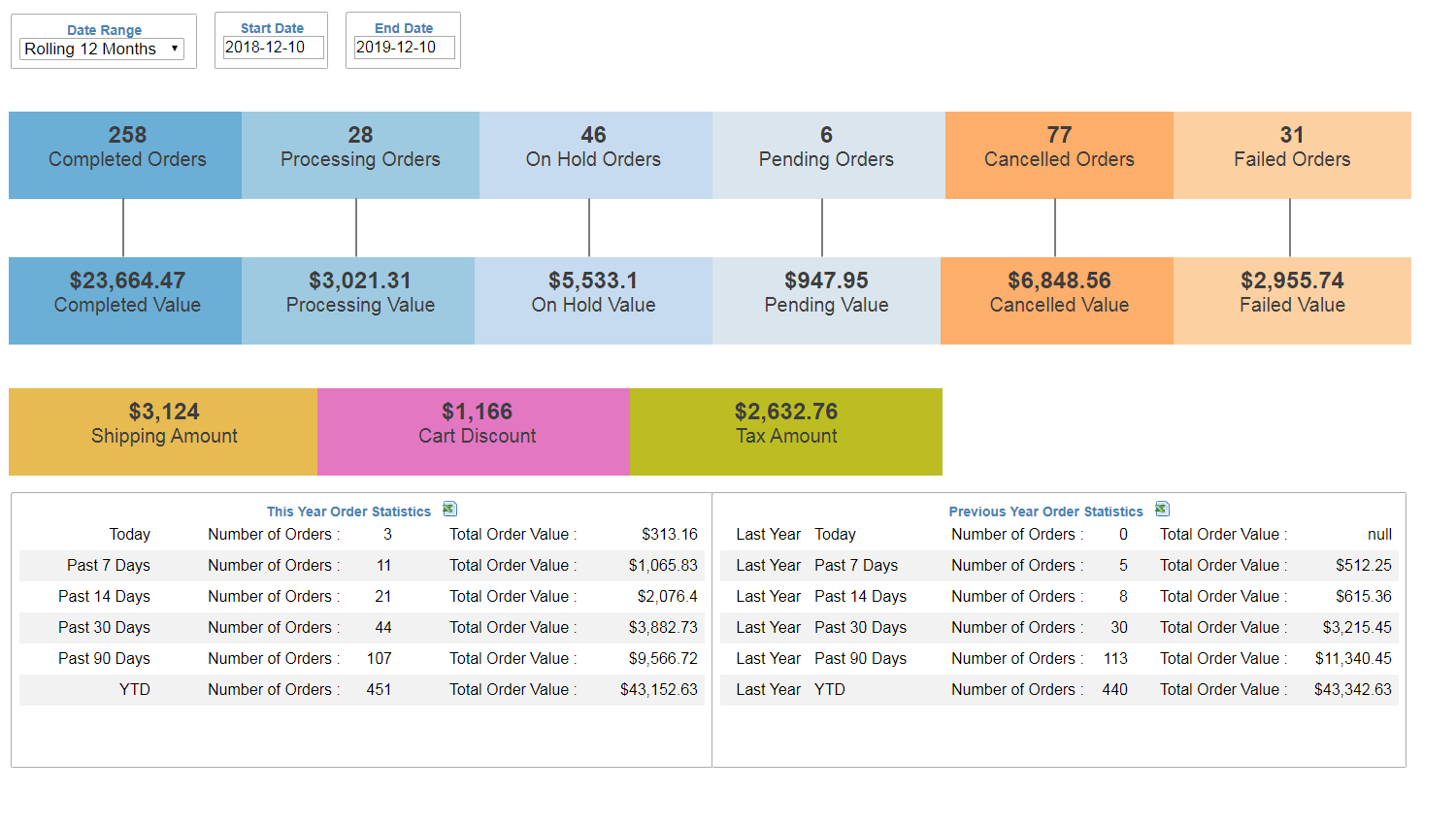 * This is another report that becomes a daily destination for you as an eCommerce store owner.
* In summary, it gives you beneficial and precise information at a glance.
* It displays the number of count by each order status and also provides you the revenue associated with that order status.
* It also shows you a KPI table current and previous year.
* You can filter WooCommerce Deposit orders
* You can filter by every meta-field available or defined in woocommerce
Sales Analysis / Sales Overview / Sales KPI report Dashboard
Sales Trend / Sales Summary dashboard
Sales by Country State Treemap
Sales by Country World Map
Sales by USA State Map
Sales Heat Map
Product CrossTab/Pivot Table
Product Sales Flow Analysis
Product Sales Heatmap
Product Sales Trend
Top Listings
Top Products