Upsells Manager for WooCommerce Pro plugin lets you take full control of upsells products in WooCommerce.
With this plugin you can:
set upsells total,
set upsells columns,
set upsells order by (random, title, ID, date, price etc.),
hide upsells completely,
set global upsells.
Upsells are products which you recommend instead of the currently viewed product, for example, products that are more profitable or better quality or more expensive.
Upsells Manager Options
Settings are located in "WooCommerce > Settings > Upsells Manager".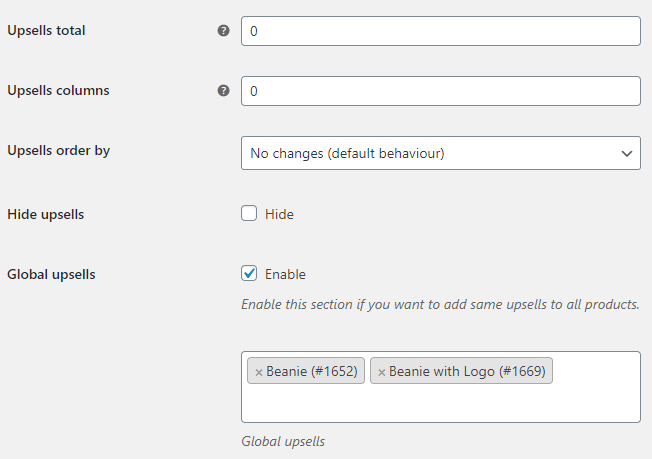 Upsells total

Total number of upsells products to be displayed. Set to 0 for WooCommerce default. Set to -1 for unlimited.

Default: 0

Upsells columns

Number of columns. Set to 0 for WooCommerce default.

Default: 0

Upsells order by

Sorting options. Possible values: No changes (default behaviour); Random; Title; ID; Date; Modified; Menu order; Price.

Default: No changes (default behaviour)

Hide upsells

Hides upsells on frontend.

Default: no

Global upsells

Enable this section if you want to add same upsells to all products.

Default: no