Customize the email notifications of your WooCommerce store with the comprehensive Custom Emails for WooCommerce plugin. It offers a wide range of triggers for sending custom emails, such as when an order's status changes or a new customer is created, among others. With this plugin, you can personalize the subject, content, recipient, and format of the email and even choose to delay its sending if needed. Additionally, send emails based on conditions like minimum and maximum order amounts, products, categories, or tags in an order.
Unlimited Emails with Custom Titles
Create unlimited custom emails with Custom Emails for WooCommerce Pro. The plugin gives you the flexibility to create a comprehensive email strategy for your customers. Easily manage and identify your emails in the dashboard by setting custom email titles, saving you both time and effort.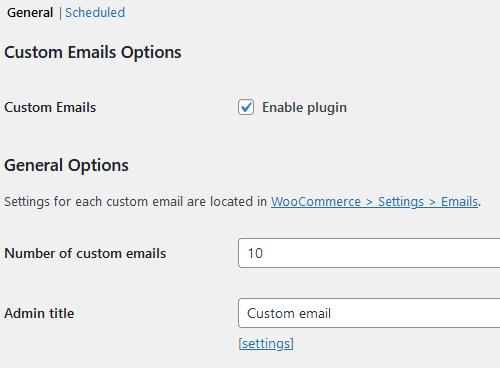 Precisely Triggered Emails
You can set custom email triggers based on a wide range of events that occur in your online store, such as order status changes, new customer registrations, and more. This way, you can send emails that are timely and relevant to your customers. By setting these triggers, you can ensure that your emails are sent at the most relevant and appropriate times, providing your customers with a timely and personalized experience. Whether you want to send an email when an order is confirmed, when a customer registers for an account, or for any other event, you have the flexibility to do so.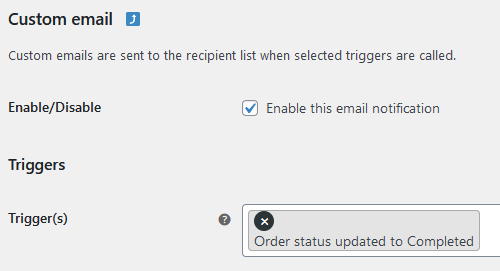 Timely Emails with Delayed Delivery
Customize your email timing by delaying the delivery of specific emails. This feature is useful for sending follow-up emails following a purchase, such as requesting a review or offering a discount. With Custom Emails for WooCommerce, you have complete control over when your emails are sent.

Product and Category/Tag Targeted Emails
Create targeted emails based on the products or categories/tags in an order for a personalized shopping experience. By targeting your emails in this way, you can effectively encourage customer reviews and promote related products, further enhancing the customer's experience with your store. The ability to target emails based on products and categories/tags allows you to create emails that are highly relevant and engaging for each customer, leading to increased customer satisfaction.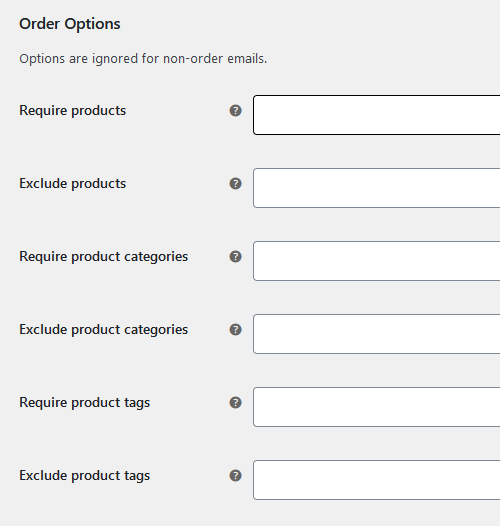 Order Amount Filter
It also gives you the ability to limit emails to orders within a specified minimum or maximum order amount. This way, you can target your emails more effectively and only send them to customers who have made purchases within a specific range. This can help you reward your customers who have made significant purchases with personalized and targeted emails, further enhancing their shopping experience and building loyalty towards your store.

Select Your Email Recipient
Choose who receives your emails – the customer, admin, or a custom email address. This gives you complete control over ensuring your emails reach the right people and that no important message goes unread.

Personalize Your Email
Customize your email content with personalized subject lines, email types, headings, and bodies. Also, it offers you a range of email types to choose from, including plain text, HTML, and multipart email format. This way, you can create emails that match your brand identity and provide a consistent look and feel across all your emails.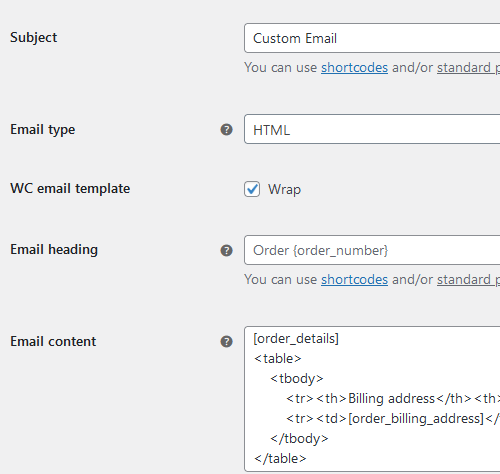 Manually Send Emails
Send emails manually from the order actions meta box or in bulk. This is especially useful if you want to send a one-off email or if you want to send emails to a selected group of customers. Whether you want to send a special promotion or simply thank a customer for their business, the manual email sending feature makes it easy to reach your desired audience.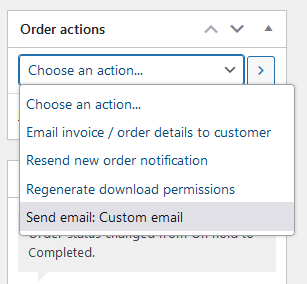 Multilingual Support
The plugin is compatible with WPML and Polylang, making it ideal for multi-lingual online stores. By communicating with customers in a language they are familiar with, you can enhance their satisfaction and engagement. Overall, this feature provides a powerful tool for store owners who want to reach a global audience and provide a seamless shopping experience for their customers.