EAN and Barcodes for WooCommerce
Unlock a smarter way to manage your inventory and enhance your store's stock & inventory with the ultimate GTIN Barcode & QR code plugin. Our plugin supports all main types of GTIN, including EAN-8, UPC, EAN, ISBN, and more, and can be tailored to suit each product or variation.
Complete EAN/GTIN Support for Enhanced Inventory Management
Adopting a universal approach, this plugin is proficient in managing an array of product GTINs—EAN-8, UPC, ISBN, JAN, and even custom formats like MPN.
Say, for instance, you have a book collection on your WooCommerce store. Using this plugin, you can assign the specific ISBN to each book, ensuring a unique identification while improving your inventory management.
It's not just about adding an EAN; it's about providing a reliable, organized system for your products.
Dynamic Barcode Visualization for Products & Variations
Visual representation of EANs is pivotal, and even better when you see changes update in no time on product page.
Whether you're selling a basic product or one with multiple variations, this plugin allows you to represent these with 1D or 2D barcodes, including QR codes.
Imagine a customer selecting a size variation of a shirt; the barcode dynamically updates to reflect their specific choice, providing clarity and ensuring accurate order processing.
Bulk EAN Tools for Efficient Operations
For larger stores, updating or assigning EANs one by one isn't feasible.
Consider a scenario where you're introducing a new product line, and you need to assign EANs rapidly. With the plugin's bulk tools, you can generate, assign and delete EANs to the entire product line in minutes.
These tools also cater to periodic auto-updates, ensuring your inventory's EAN information remains consistent and up-to-date.
Enhanced Search Capabilities with EAN Integration
Product search is a cornerstone of efficient store management and customer experience.
With EAN search capabilities, a store admin can instantly locate backordered products, while a customer might use it to reorder a favorite item with its EAN.
The speed and precision brought to product searches are unmatched, facilitating quicker operations and better user experiences.
Seamless REST API Integrations & Structured Data Support
Post-purchase communication is vital for customer trust. Incorporating EANs and barcodes in order pages and emails offers customers an additional layer of product verification.
On the SEO side, embedding EANs into product structured data improves visibility on platforms like Google Search Console. For instance, a customer searching for a specific book with its ISBN might find your store more readily due to this integration.
Additionally, the REST API options ensure that the EAN system works harmoniously with third-party applications, solidifying its place in your WooCommerce ecosystem.
More incredible features
Take advantage of all the features of this plugin to boost your store in numerous ways.
Add GTINs to variations, and when customer select different product variations on the frontend, the correct EAN and barcode will automatically be updated.

Keep a good track of inventory by showing EANs and barcodes on admin order pages, customer "order received" pages, and even within order confirmation emails.

Choose the barcode type that best fits your needs. The plugin supports both one-dimensional (1D) barcodes and two-dimensional (2D) QR codes, giving you flexibility in how you present product information.

Extends the WooCommerce REST API, allowing you to add EAN and barcode information to product and order objects in API responses, as well as enabling search by EAN through the API.

Search by products EANs in backend, and allow your customers to search using them on frontend as well.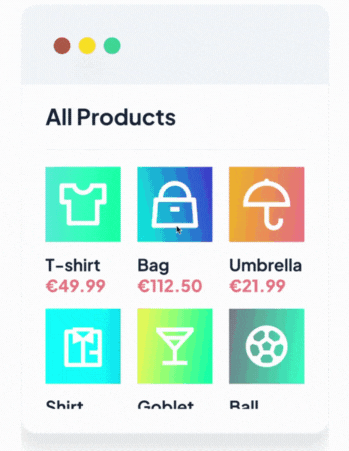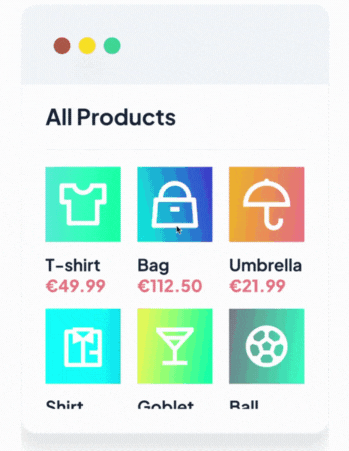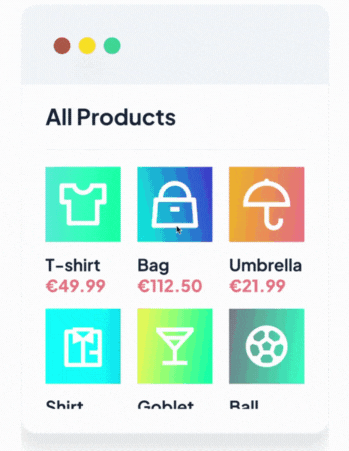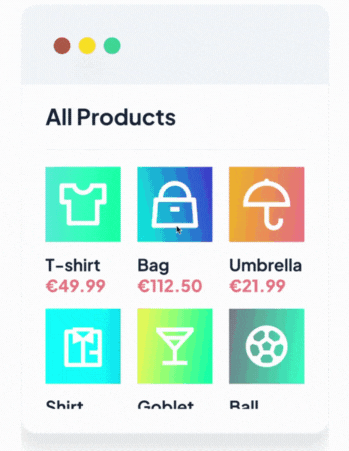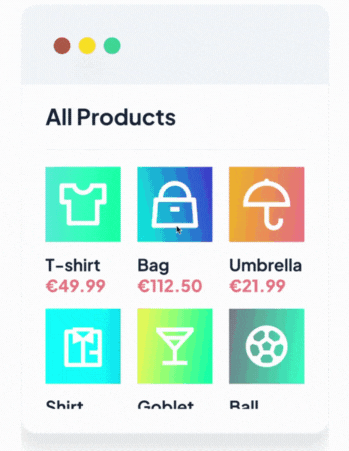 Plugin reviews and statistics
I needed multiple EAN codes for my products so I found this plugin works well. There was a layout problem with displaying the code on my product pages but Tom helped me to fix it shortly. Thanks!
Great module - very fast support. Fixed my issue with Google Feed module in no time
For sure this is the best plugin for ean code generation for woocommerce products!
Simple to use, works perfectly fine, and the bulk admin features are great!
Congratulations to the developers!
Hugs from Brazil.
Perfect. Great Plugin. Tom has been super helpful in supporting us and configuring our POS requests. Very much recommend and money well spent so far!
A simple and effective plugin. This is a must have for in person sales.
10K+
Online stores installed this plugin
5.0
Rating and reviews from customer
Required at least WordPress
4.4
Single pricing
---
Features:
License period:

1 year

License type:

Single site
30-day money-back guarantee
---
Add to cart
3 plugins bundle
Save 10%
---
Features:
License period:

1 year

License type:

Single site
30-day money-back guarantee
---
Buy bundle
All 65 Plugins Access
$

10,407.14
$

349.00
Save 97%
---
Features:
License period:

1 year

License type:

Unlimited sites
30-day money-back guarantee
---
Know more
Plugin FAQs
Any questions? We're here to help.
Does the plug-in generate valid EANs?
How can this plugin generate the EAN numbers? Or is this hooked to some database?
Is it possible to import a EAN list? I have a CSV with SKU and EAN numbers.
Is this plugin compatible with the Point of Sale for WooCommerce plugin?
How can I show EAN in the invoices generated by the PDF Invoices & Packing Slips for WooCommerce plugin?
Do you plan to offer lifetime license?
If I buy a one year license and don't renew it, will the plugin continue to work?
Still have questions?
We're ready to help out & answer questions! Or read the plugin documentation to get tips and guidance.