Whether you need to add EAN to your WooCommerce store for better inventory management or for improving search engine rankings, the "EAN and Barcodes for WooCommerce" plugin is here to help. It's the most comprehensive GTIN plugin on the market. Despite the (EAN) naming, the plugin supports all main product GTINs: EAN-8, UPC, EAN, ISBN, JAN, and custom formats, e.g., MPN. You can set the EAN for each product and optionally display the barcode on both the backend and frontend. For variable products, you can set EAN for each variation individually or a single code for all variations.
Backend
You can edit EAN and display the barcode in the backend.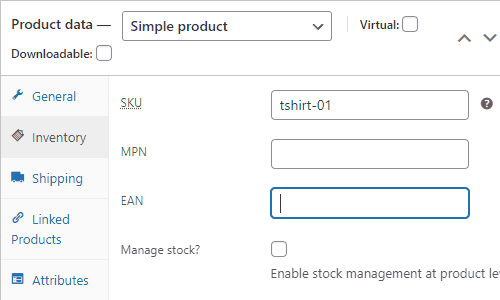 Variable products
Each variation can have its own EAN. Or you can set EAN for all variations at once.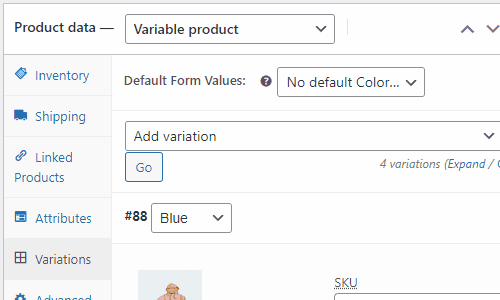 Display
Choose from multiple frontend positions to display EAN and barcode, for example, single product page, shop pages, or cart.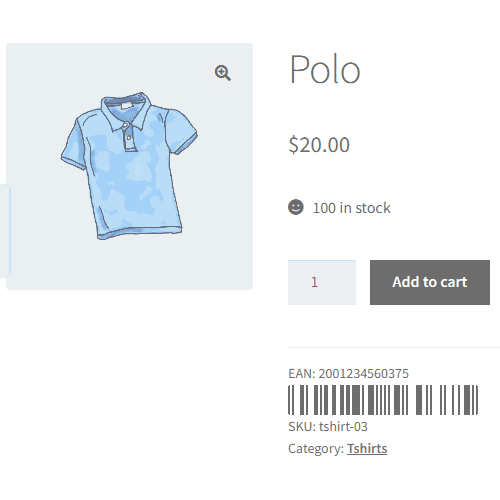 Variations
EAN and barcode will automatically update when the customer selects different variations on the frontend.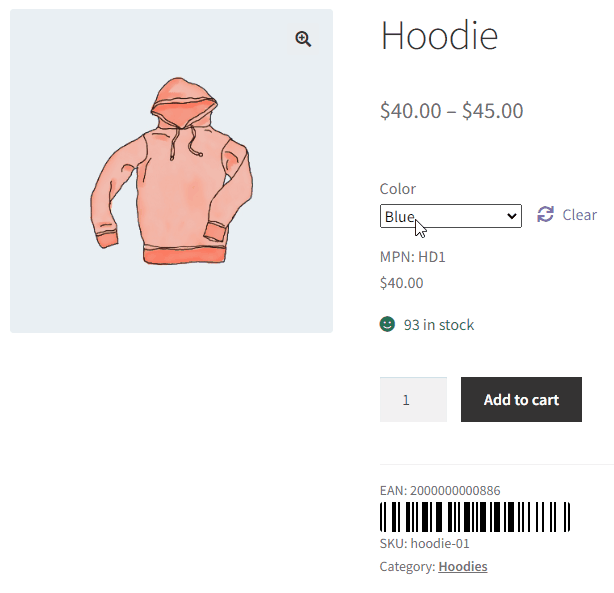 Search
Search products by EAN on both the back and front end.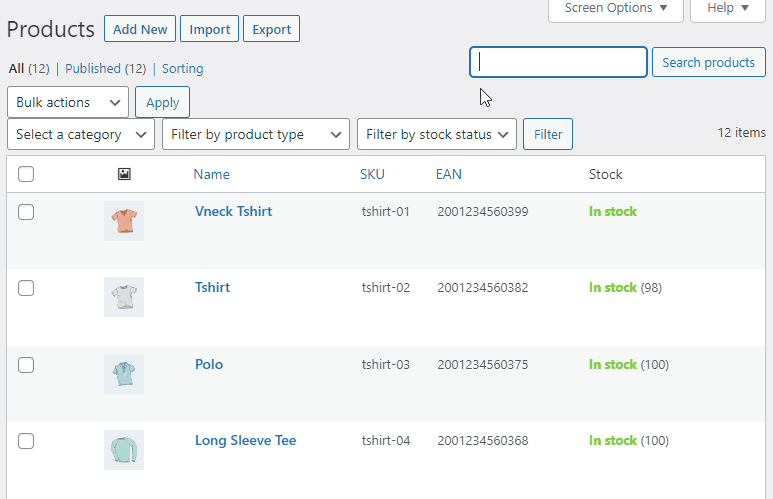 Orders & Emails
Show EAN and barcode:
on admin order pages.
in order items table on pages, for example, "thank you" (i.e. "order received") page, "view order" page (in "my account").
in order items table in emails.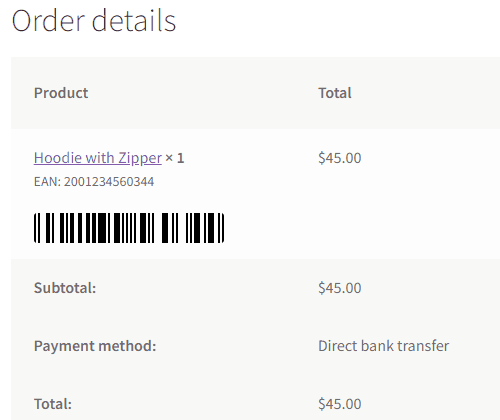 Powerful tools
The plugin has tools that will help you generate, copy, assign and delete EANs in bulk, automatically or periodically.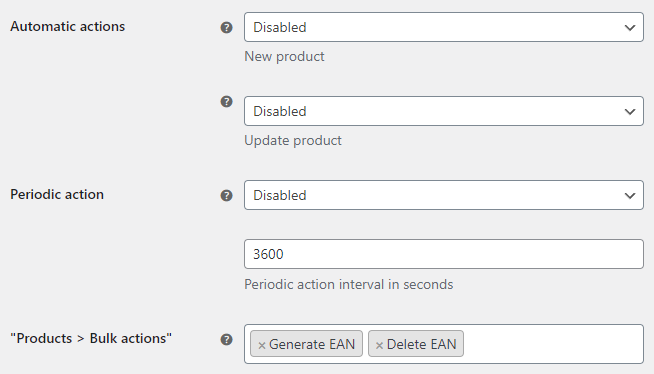 1D & 2D barcodes
The plugin can generate and display one-dimensional (1D barcodes) or two-dimensional (2D barcodes, QR codes) barcodes.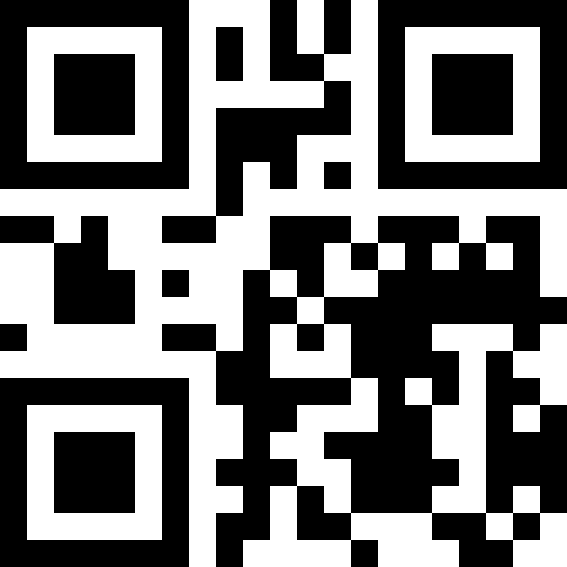 Print
Print labels with barcodes and EANs.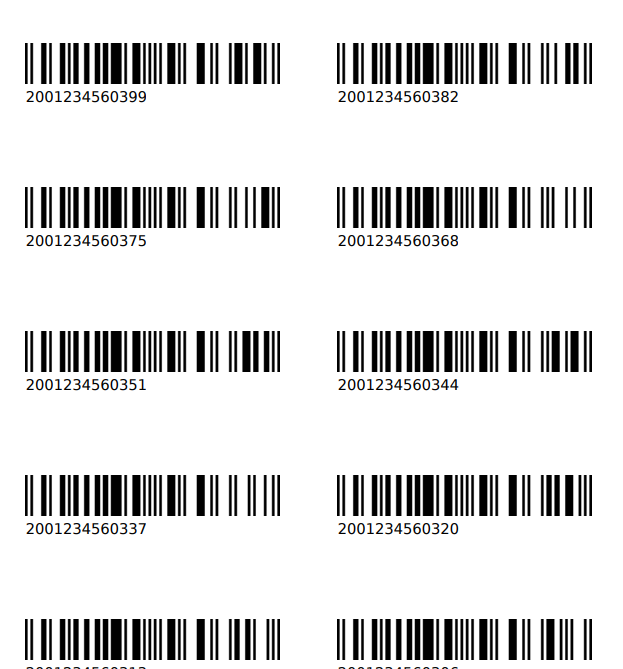 Product Structured Data
Add EAN to the product structured data, e.g., for Google Search Console.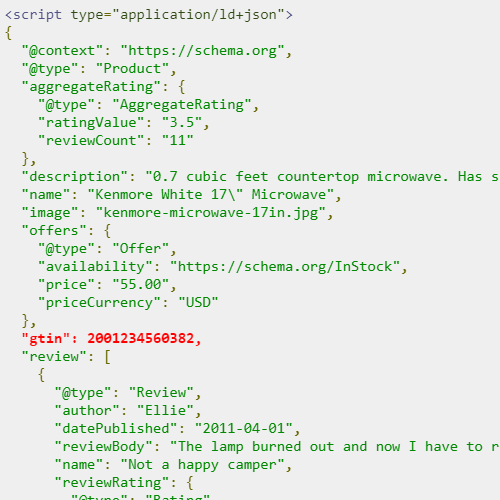 REST API
The plugin has several WooCommerce REST API options:
Add EAN to each product and order objects in REST API responses.
Add barcode (base64) to each product and order objects in REST API responses.
Search products and orders by EAN.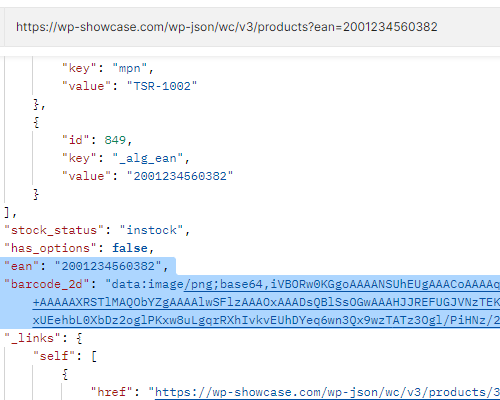 Free vs. Pro
Free Version
Pro Version
EAN
Types (EAN-8, UPC-A, EAN-13, ISBN, JAN, Custom)
Backend (display, search, orders, REST API, etc.)
Frontend (display, search, product structured data, emails, etc.)
Tools (generate, bulk copy, bulk delete, assign from the list, etc.)
Compatibility (PDF, POS, Marketplace plugins)
Multiple fields per single product
1D and 2D Barcodes
Backend (display, search, orders, REST API, etc.)
Frontend (display, search, product structured data, emails, etc.)
Print
Print PDF labels