Description
"My Account Customizer for WooCommerce" plugin lets you customize "My account" page in WooCommerce.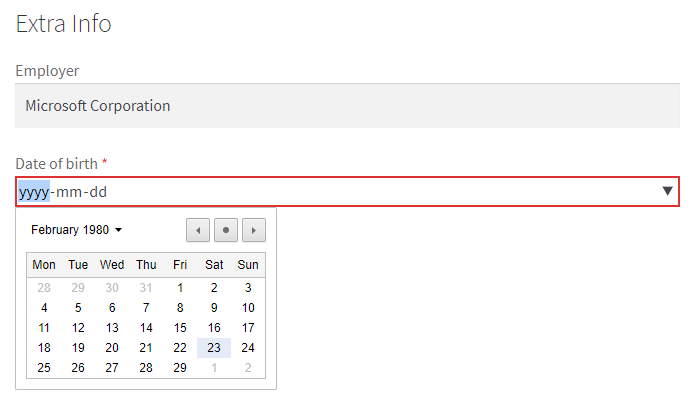 My Account Customizer Options
Settings are located in "WooCommerce > Settings > My Account Customizer".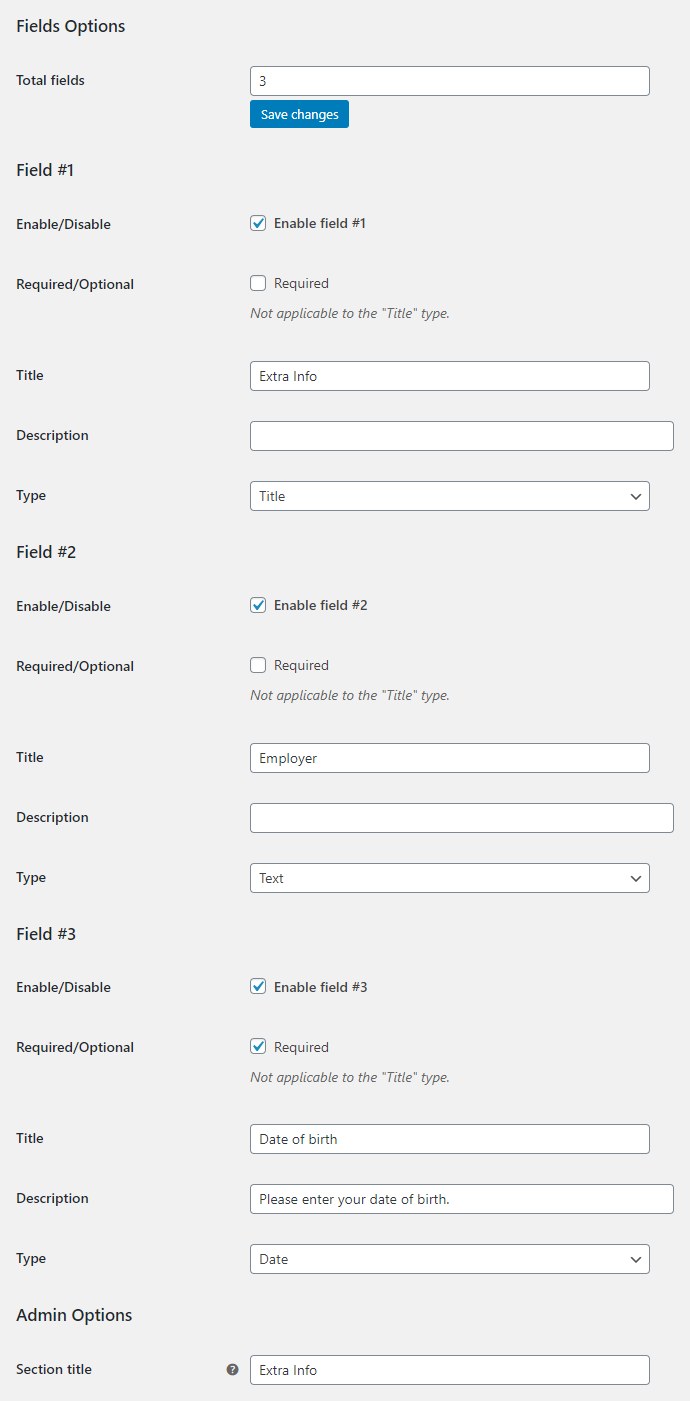 Total fields

Sets total number of fields.

Default: 1
Field Options
These options are set for each field individually.
Enable/Disable

Enables/disables the current field.

Default: yes

Required/Optional

Sets if current field is required or optional. Not applicable to the "Title" type.

Default: no

Title

Sets current field title.

Default: Field #X

Description

Sets optional field description.

Default: None

Type

Sets current field type. Possible values: Color; Date; Email; Month; Number; Password; Range; Tel; Text; Time; URL; Week; Title.

Default: Text
Admin Options
Options regarding "Users" menu in admin section.
Section title

Fields section title in backend.

Default: Extra Profile Fields