Price Robot for WooCommerce plugin calculates optimal price for products in WooCommerce. Can work as advisor or in automatic mode.
The plugin modifies the product price by product's sales data. E.g. it can automatically decrease prices for products without sales in some selected timeframe.
There is also an option to make prices "pretty", i.e. automatically modify the product price, so that it includes 99 cents in it.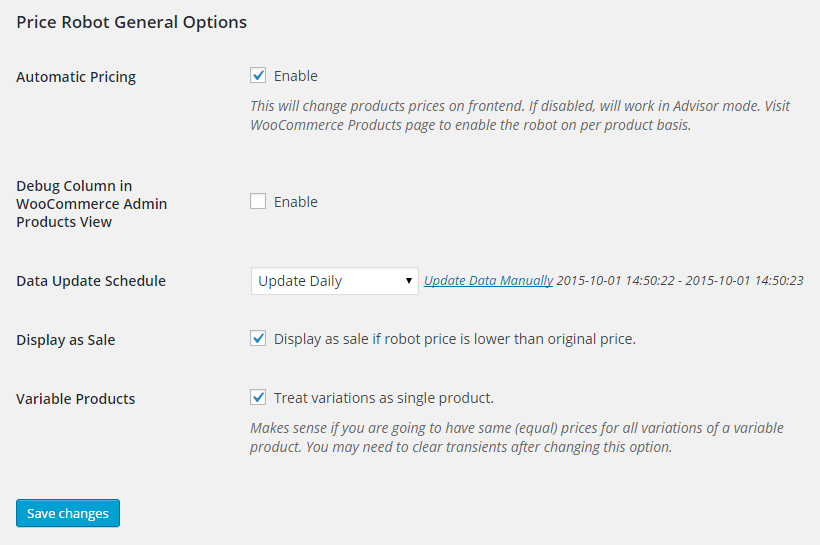 Visit WooCommerce Products page to enable the robot on per product basis.