Description
SKU Generator for WooCommerce plugin adds full SKU support to WooCommerce:
Set SKU by custom format (prefix, suffix, number length, category, tag) automatically for new products.
Regenerate SKUs for all existing products – tested in WooCommerce shop with large number of products.
Optionally regenerate only for products with no SKU.
Add product searching by SKU on frontend.
Add SKU to customer emails.
Allow duplicate SKUs.
Admin Settings – SKU Format Options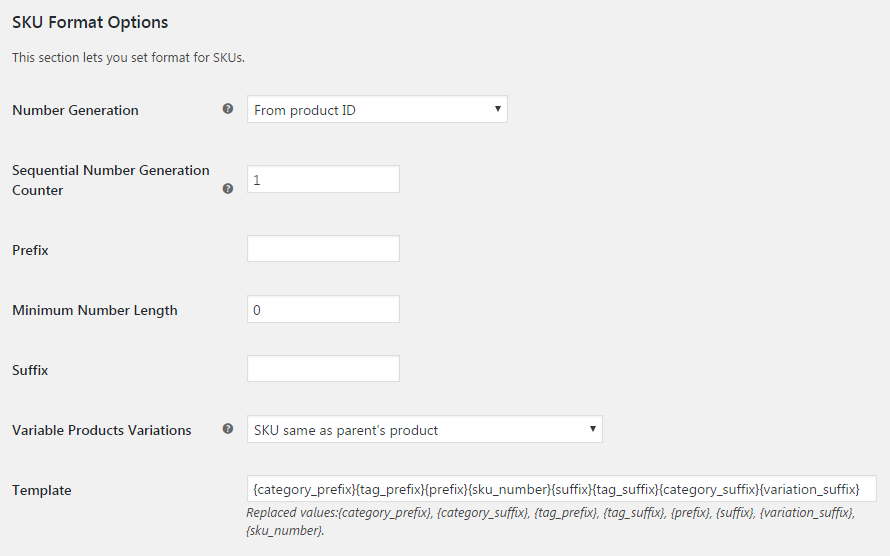 Variable Products Variations field has three options:
SKU exactly the same as parent product's.
SKU is different for each variation: for example, parent SKU – 0001, variations – 0002, 0003, 0004 etc.
SKU same as parent product's + variation letter suffix: for example parent SKU – 0001, variations – 0001a, 0001b, 0001c etc.
Admin Settings – More Options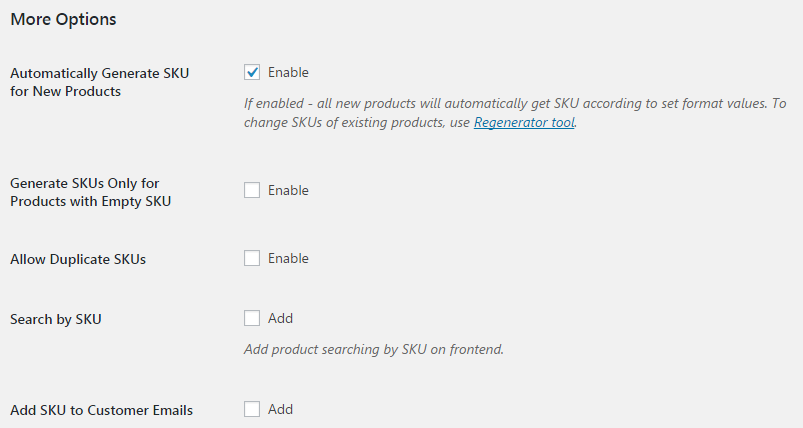 Admin Settings – Categories Options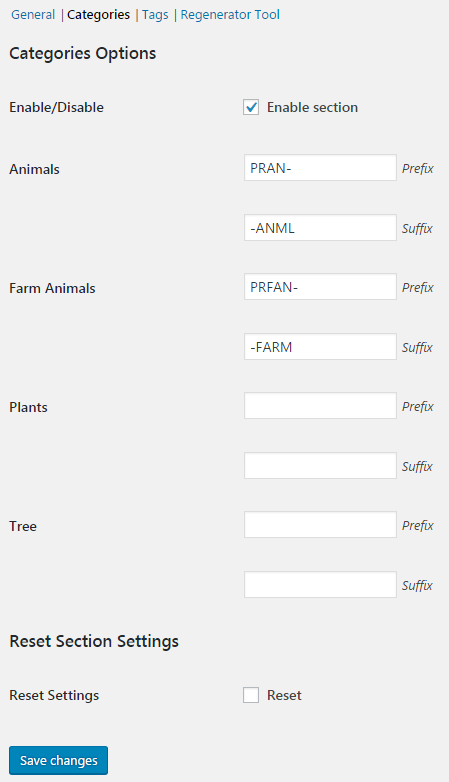 Admin Settings – Tags Options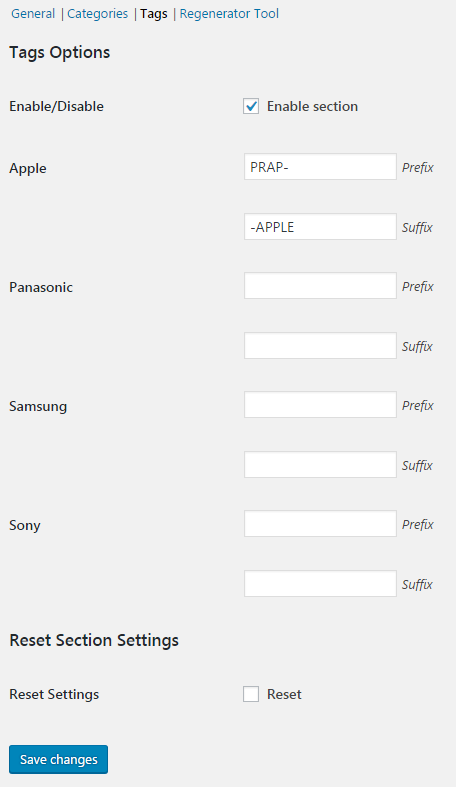 Admin Settings – SKU Regenerator Tool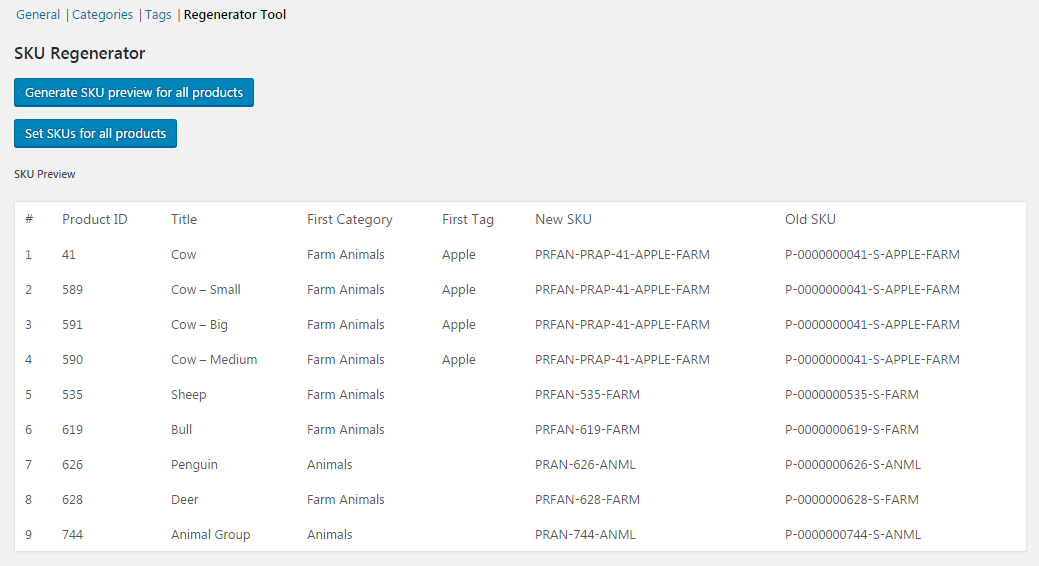 Tips & Tricks
To style SKU on frontend, try adding some custom CSS (e.g. to "Appearance > Customize > Additional CSS"):

div.product_meta span { display: block !important; }
div.product_meta span.sku_wrapper { color: green !important; }
div.product_meta span.sku { color: red !important; }

For developers – to get SKU by product ID in PHP:

if ( ! function_exists( 'get_product_sku_by_id' ) ) {
    /**
     * Gets product SKU by product ID in WooCommerce.
     */
    function get_product_sku_by_id( $product_id ) {
        $product = wc_get_product( $product_id );
        return $product->get_sku();
    }
}

---
Prices & Licenses
Single site
Unlimited sites
1 year

$

19.99

$

49.99
Lifetime

$

49.99

$

99.99