Social Rocket Pro adds fully-customizable social sharing buttons to your site. It's easy to use, and packed with many additional social networking features we're sure you'll love.
Features
* Easily add buttons for Facebook, Twitter, Pinterest, LinkedIn, Mix, Reddit, Buffer, Email, and Print
* Want more buttons? We also have: Hacker News, VKontakte, Digg, Pocket, WhatsApp, Evernote, Telegram, Yummly, Flipboard, Tumblr, Facebook Messenger, SMS, Amazon Wishlist, Blogger, Delicious, Google Bookmarks, Line, LiveJournal, MySpace, Sina Weibo, Skype, Trello, Viber, Xing, and Yahoo Mail.
* Inline sharing buttons integrate seamlessly with your content.
* Floating buttons stay fixed edge of the screen.
* "More" button allows you to hide and reveal certain buttons on click.
* Separate settings for Mobile vs Desktop. You can customize the appearance and placement of your buttons for different screens.
* Buttons can be inserted automatically anywhere you choose or use a shortcode to insert buttons wherever you need them.
* Link shortening via Bitly.
* Share Count Rescue — get back shares from previous URLs (for example if you changed domains, http to https, or any other changes).
* Optionally show custom Pinterest image on your pages or posts.
* Upload multiple hidden Pinterest images to each page or post.
* Specify placement settings for all content, specific types of content, or specific pages and posts.
* Full support for all posts, pages, CPTs, and even archives!
* Click to Tweet shortcode and block.
* Set custom sharing descriptions, images, and more for individual posts, pages or archives.
* Import and export settings.
* Backup and restore your data on demand.
* Compatible with both Gutenberg and Classic Editor.
* Compatible with WP Multisite.
* Translation ready.
* Lots of hooks and filters available for additional customizations.
* And much more!
Screenshots
Inline Buttons Settings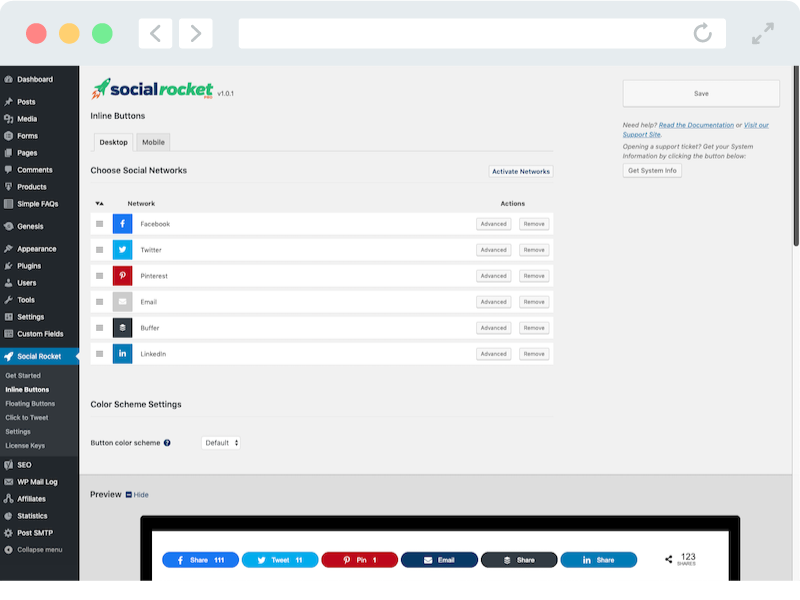 Click to Tweet Builder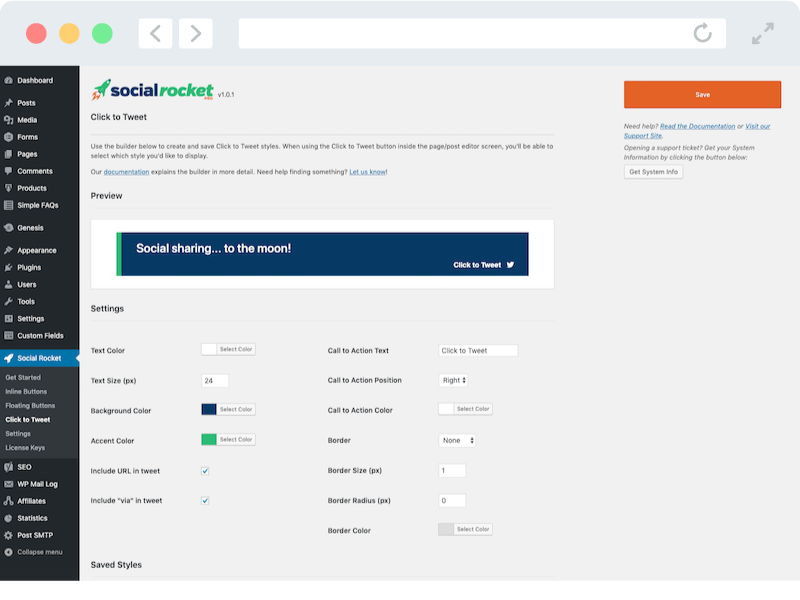 Per Post Settings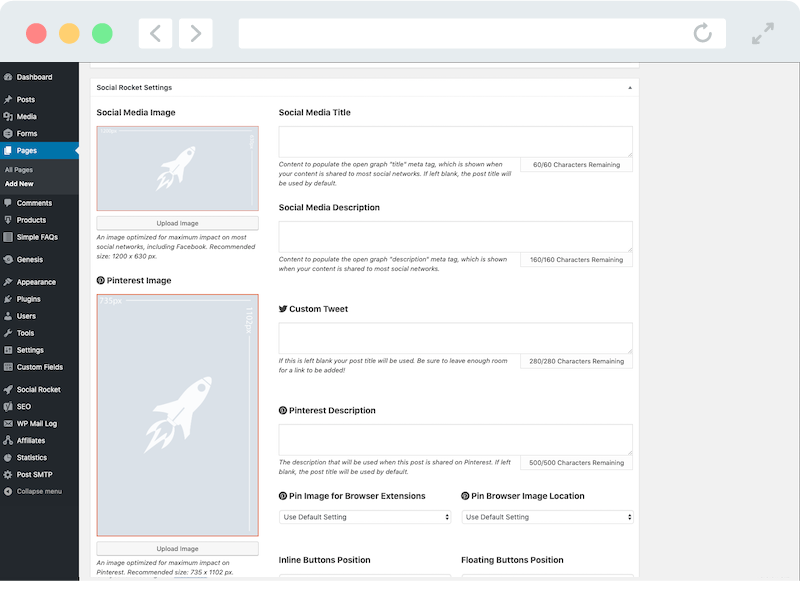 Share Count Rescue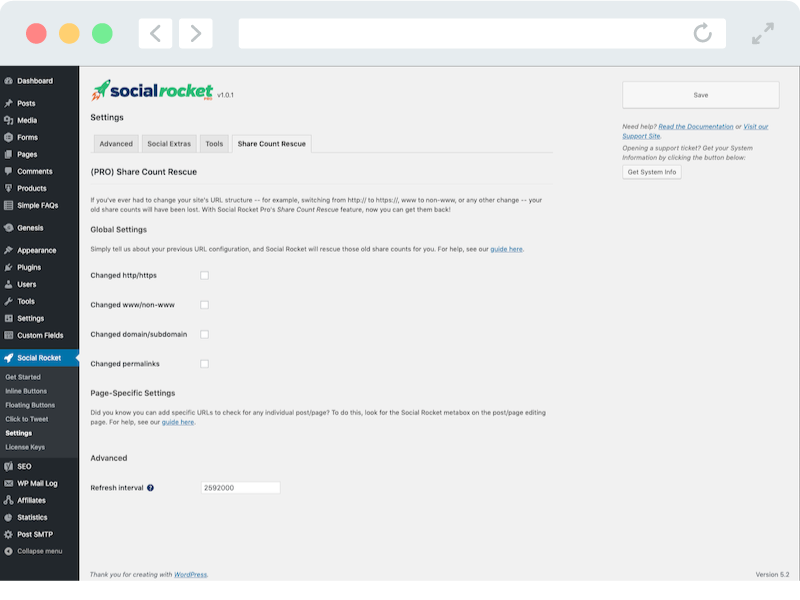 Support