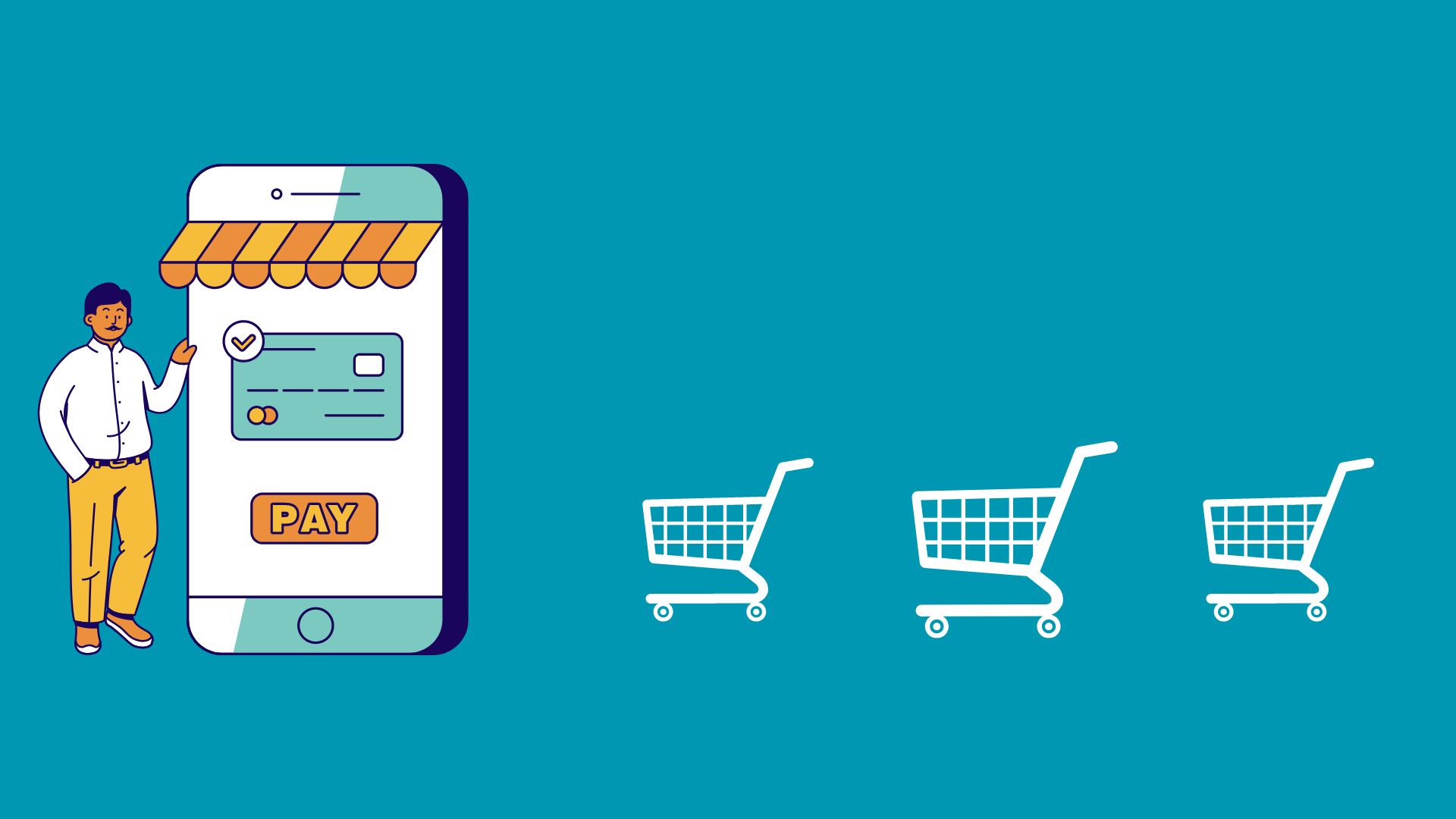 Top 6 Plugins for a Successful WooCommerce Dropshipping Business
From product resourcing to order fulfillment, managing a dropshipping business is definitely a tough nut to crack. Fortunately, Woocommerce offers a variety of dropshipping plugins to manage your inventory, enhance your marketing efforts, and ultimately drive more sales.
However, finding the right plugins for your store can be challenging. That's why we've compiled a list of the top 6 plugins for successful WooCommerce dropshipping. In this blog, we will give you deep insight into some great plugins with their pricing plans so you can get an idea of what you should buy for your business. So let's dive in!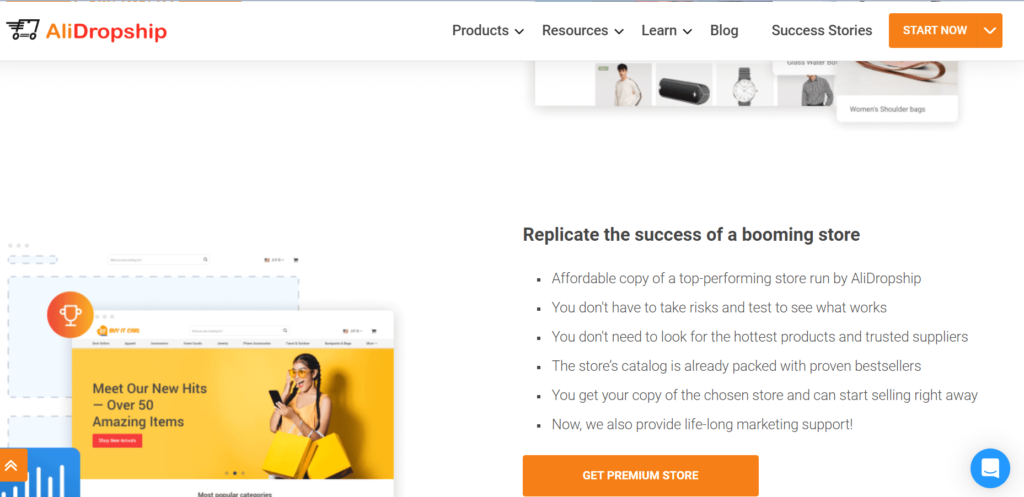 AliDropship is one of the excellent WooCommerce plugins for those looking to start a dropshipping business. One of the best features of this plugin is its ability to automate many aspects of your store's operations. This includes product pricing, inventory management, and order fulfillment. By automating these tasks, you'll have more time to focus on growing your business.
AliDropship also comes with a range of tools that will help increase sales and conversions. For example, it has built-in social media integrations so you can easily promote your products on platforms like Facebook and Instagram.
According to a survey conducted in 2022, 90% of marketers used Facebook and another 79% of marketers also used Instagram as a platform to promote their business. So, you can make the most out of these social media built-in sharing features well.
Pros and Con
| | |
| --- | --- |
| Pros | Cons |
| Access to millions of products | No trial version |
| Automatic order processing | No mobile app |
| Customizable | |
Pricing
AliDropship offers a variety of pricing plans to suit different business needs. Let's have a look at the pricing plans it offers.
Basic Plan- $89
Add a Hosting- $48
Sellvia Monthly Plan- $39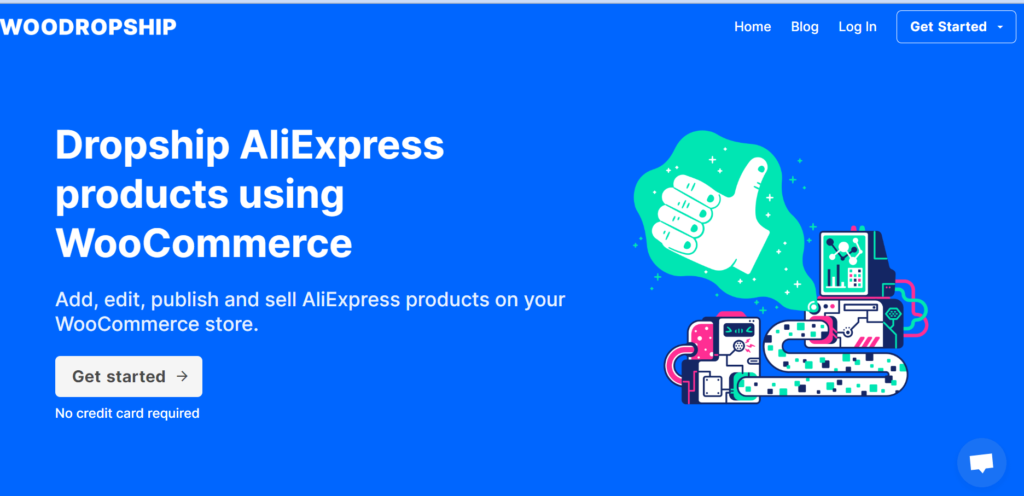 WooDropship is another plugin that has been gaining popularity among WooCommerce dropshippers. With WooDropship, you can easily filter out low-quality or unreliable suppliers and add high-margin products to your store.
It also provides an intuitive dashboard where you can manage all aspects of your dropshipping business in one place. From importing products to fulfilling orders, everything can be done with just a few clicks.
Plus, WooDropship offers excellent customer support through email and live chat. They also have an extensive knowledge base with tutorials and guides on every aspect of using their platform.
Pros and Con
| | |
| --- | --- |
| Pros | Cons |
| Built-in image editor | Limited order fulfillment |
| Easy-to-customize checkout form | Only 7-day free trial |
| Extraordinary profit margins | No mobile app |
Pricing
Although WooDropship offers a 7-day free trial, there are two packages to choose from.
Monthly package- 100 orders per month with 5000 products.
Lifetime package-unlimited orders and products at just $97.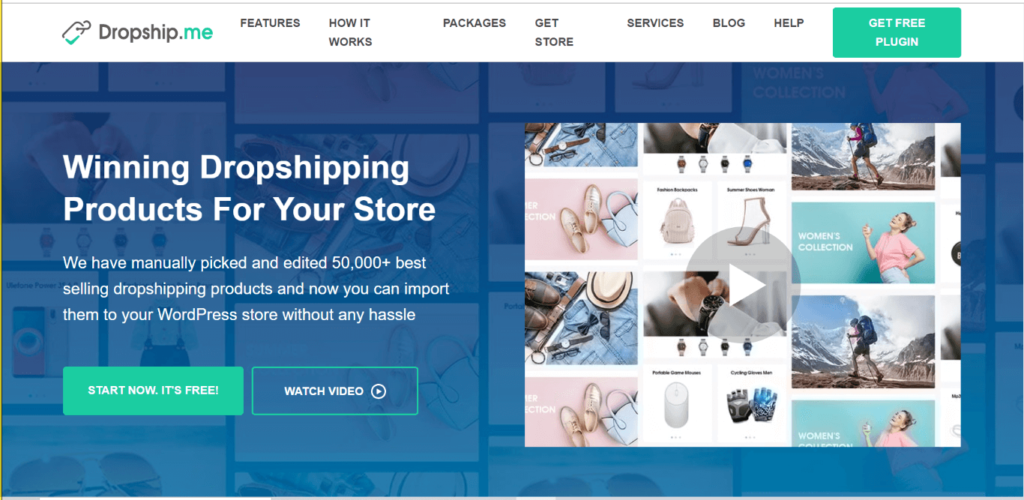 DropshipMe allows you to import high-converting products from AliExpress into your WooCommerce store. It provides access to over 50,000 best-selling products and automatically optimizes their titles, descriptions, and images for conversion. Optimized titles and images impact search engine ranking, so this is a plus factor for you.
One of the stand-out features of DropshipMe is its curated product selection. The team behind the plugin hand-picks only the most profitable items from AliExpress based on factors like customer feedback and demand trends. This helps ensure you're adding quality products to your store that are more likely to sell.
DropshipMe also includes free professional photos for each product listing, saving you time and money on creating your own images. And because it's integrated directly with WooCommerce, orders can be fulfilled automatically through AliExpress or manually through the platform.
Pros and Con
| | |
| --- | --- |
| Pros | Cons |
| Unlimited vetted products | No built-in themes |
| Perfect for start-ups | No auto-update feature to update product details |
| Optimized images and titles | No mobile app |
Pricing
Dropshipme offers 4 one-time payment packages.
50 product imports- $0
100 product imports- $29
500 product imports- $119
1000 product imports- $199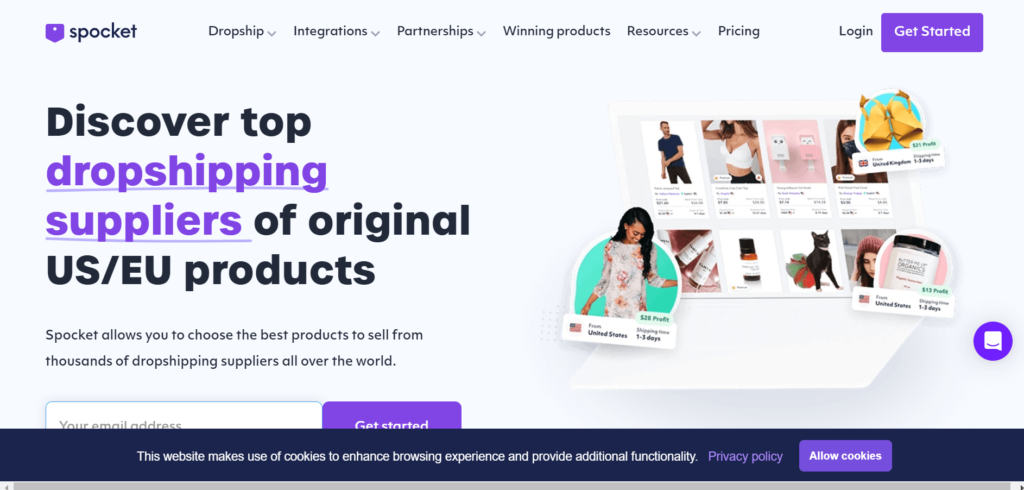 Spocket is a popular dropshipping plugin that offers access to thousands of suppliers and products from the US, EU, and Asia. This means you can source products from multiple locations around the world, making it easier to find unique items for your store.
All suppliers are vetted by Spocket's team before being added to the platform, ensuring that you receive high-quality products every time. In addition, it also allows you to customize invoices for your consumers.
Spocket also integrates seamlessly with WooCommerce, allowing you to import product listings directly into your store without any manual data entry required. Plus, you can easily manage orders and track shipments all within one dashboard.
Pros and Con
| | |
| --- | --- |
| Pros | Cons |
| Mobile app | Doesn't facilitate eBay, Etsy, or Amazon |
| Customizable invoices for customers | Short trial period to test all features |
| Selling from EU and US markets | Limited variety of products |
Pricing
Spocket offers two plans, yearly and monthly. With the yearly plan, You can get four packages with free trials.
Free- $0
Starter- $24
Pro- $49
Empire- $99
The monthly plan has three packages.
Pro- $24/month
Empire- $57/month
Unicorn- $79/month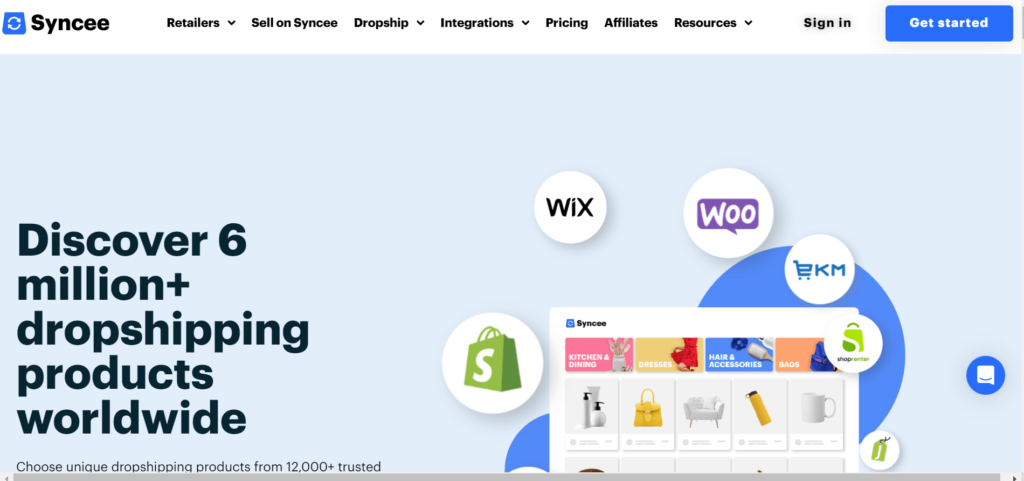 Syncee is a global dropshipping platform that offers an extensive database of products from reliable suppliers worldwide. With Syncee, it's easy to add new products and manage your existing inventory seamlessly. This plugin lets you import product data directly into your WooCommerce store.
The platform also provides real-time stock and price updates, so you can be sure that your store always reflects accurate information for shoppers. Additionally, Syncee features automatic order syncing with suppliers, saving you time on manual tasks.
It also offers customized pricing plans based on individual needs making them great for businesses at any stage. Research shows that pricing has a significant effect on consumer behavior. In addition to this, multiple plugins help consumers customize their own prices. You can try this one here.
Pros and Con
| | |
| --- | --- |
| Pros | Cons |
| Wide variety of suppliers | Not compatible with eBay or Amazon |
| Multilingual interface | Lack of bulk listing tools |
| Mobile app | |
Pricing
Syncee offers 4 monthly packages to its users.
Starter-$0
Basic- $29
Pro- $49
Business- $99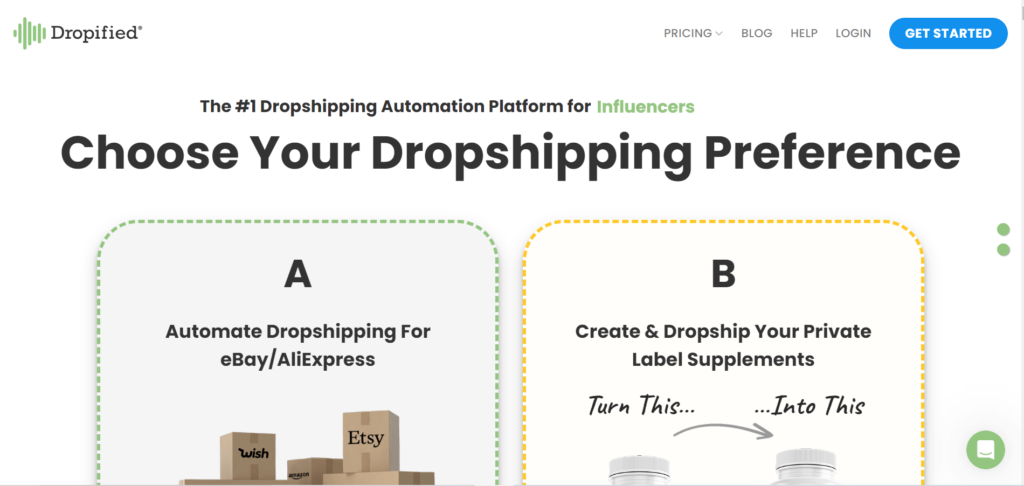 Dropified is a comprehensive tool that enables you to manage and automate every aspect of your WooCommerce dropshipping business. It's an all-in-one platform that comes packed with features such as product research, inventory management, order fulfillment, and more.
With Dropified, you can easily import products from various marketplaces like AliExpress, eBay, and Amazon. You can also edit product descriptions, prices, or images instantly before adding them.
It provides automation tools for processing orders which means that as soon as the customer places an order on your website it will be automatically processed by Dropified instead of manually placing the same order on AliExpress. This saves time so you can focus on expanding your business.
Dropified also auto-updates product pricing and availability which ensures that the information displayed in your online store is always accurate and up-to-date for customers' buying experience at any given time.
Another amazing feature offered by Dropified is the possibility of importing ePacket shipping rates directly into their system allowing users real-time tracking numbers and delivery dates making it easier to track shipments without having to leave their store pages!
Pros and Con
| | |
| --- | --- |
| Pros | Cons |
| Allows to manage multiple stores | Lack of tutorials to get information about the plugin mechanism |
| Offers Facebook marketing tools | AliExpress-compatible automated tools only |
| Integration with eBay and Aliexpress | No mobile app |
Pricing
Dropified's pricing plan has three packages in total, Research Plan, Build Plan, and Grow Plan.
Research Plan-$0
Build Plan- $19/month
Grow Plan- $47/month
So, these were some of the best WooCommerce plugins that you can use for your dropshipping business. Let's give you a quick recap of all the plugins so you can get a clear idea of which one to choose.
| | | |
| --- | --- | --- |
| Plugins | Number of Products Available | Pricing |
| AliDropship | 50,000+ | $39-$89 |
| WooDropship | 120+ million | $97 Lifetime package |
| DropshipMe | 50,000+ | $0-$199 |
| Spocket | 60,000+ suppliers | $0-$99 |
| Syncee | 6 million+ | $0-$99 |
| Dropified | 100+ products in 15+ categories | $0-$47 |
Bottom Line
To sum up, there are numerous plugins available for WooCommerce that can make your dropshipping journey a lot easier. From product imports to order fulfillment, these plugins cover everything.
So, depending on your preferences and requirements as a drop shipper, you can choose any one or more of these top 6 WooCommerce dropshipping plugins to streamline your online store operations and grow your business effectively!