How to Choose a WordPress Theme You'll Love
Picking a WordPress theme can be overwhelming. There are thousands of them available with all sorts of different features. You need to look at the design, consider the available features, consider mobile responsiveness and many other factors. To make your life easier, we have put together this guide to take you through the five most important factors to consider when choosing a WordPress theme. By the end of this guide, you will be able to pick a WordPress theme with confidence.
1. Consider the Goal of your Website
The first question you need to ask yourself is what is the goal of your website? Are you building a blog or an eCommerce website? If it's an eCommerce website it would be better to get a theme that is built for eCommerce purposes. The design should make your products look great. If you are building a blog it wouldn't be a good idea to get an eCommerce theme.
It is probably a good idea to avoid multi-purpose themes and pick a specific one that addresses your goal. At first multi-purpose themes may seem like a great answer however, they come with a host of problems. Often, they are too bloated and slow. This is because these themes try to address a wide range of audiences, therefore the code is heavy and ends up slowing down your website. These multi-purpose themes also contain a ton of features that you don't even need. This also loads up the code and eventually adding to the slowness of websites.
2. Consider the Speed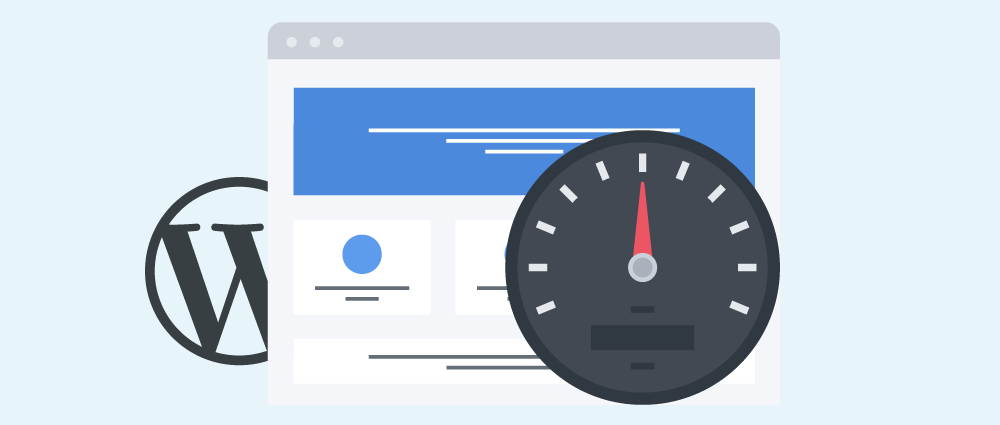 As mentioned above, the theme you choose will have a great effect on the speed of your website. Site speed is important for your user experience and SEO. To tell if your theme is lightweight you can use tools such as GTmetrix and Google PageSpeed Insights. If you are looking to test a free theme, you can install it on your website and test it. Unfortunately, with premium themes, you will have to rely on demo websites of the developers for tests. It isn't the perfect method of testing as the server they are hosted on and the server your website will be hosted on will vary in features. However, if the demo performs well in tests and you have decent hosting then you should not worry about load times being affected by your theme.
3. Consider the Price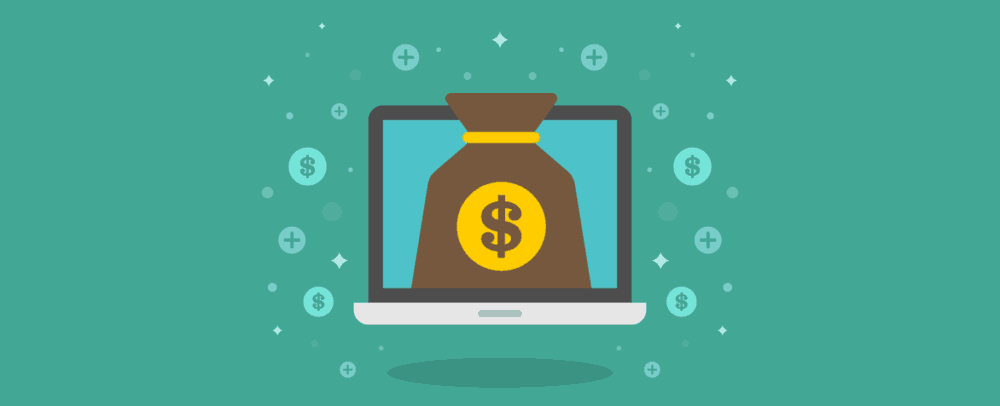 Free themes are great for getting started and when you are on a budget. Most, however, will usually have several problems. Often the quality of code is sub-par, you also risk the theme not being updated regularly, lack of support and the developers abandoning the project altogether.
Premium themes have superior designs, they will often have more features and can easily help you stand out from the crowd. They will often have bundled plugins which are great for additional functionality.
When downloading themes, if it's free, ensure you only download it from the official WordPress repository. If it's a paid theme, then ensure you download it from the author's sales page and not a third party. WPFactory or Themeforest is a great place to find premium themes.
4. Consider the Color
A big part of branding your online website involves choosing the right colors. You should try and match the colors of your logo to your theme's color scheme. If you are going to choose neutral colors, hints of colors in various places will add an interesting twist to the overall design. Most theme's colors can easily be customized, you can also use custom CSS to change the colors of a theme.
Deciding between dark and light themes can be a bit tricky. Light colors are appealing to the eye. Dark websites can make you stand out from the crowd but often end up decreasing readability. You will also lose the opportunity for using more conventional design items.
5. Consider the Support

Whether you choose a premium theme or a paid one, you will need support sooner or later. Premium themes will often offer support for 6-12 months. Updates might be for a lifetime, or you may need to buy extended support for updates. Free themes often have limited support and you may end up hiring a developer to fix issues that you come across. Some developers of free themes will provide support through WordPress forums. Some developers will offer use a freemium model, where the theme is free, but the support is paid.
Other Considerations
1. Test it Out
Trying before buying or installing will save you time and money. If it's a free theme you can simply download it and try. WordPress has a built-in preview option as well that you can use to preview a theme without installing it.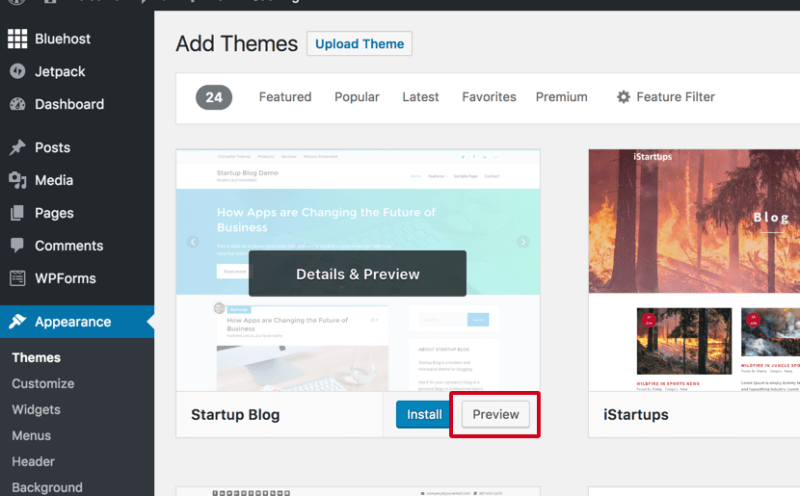 For premium themes, you will not have the option to preview them on your own website. Most theme developers will offer robust demo websites that will give you an idea of the look, feel and capabilities of the theme. Sometimes you will also get admin access to the demo.
2. Ensure the Theme is Responsive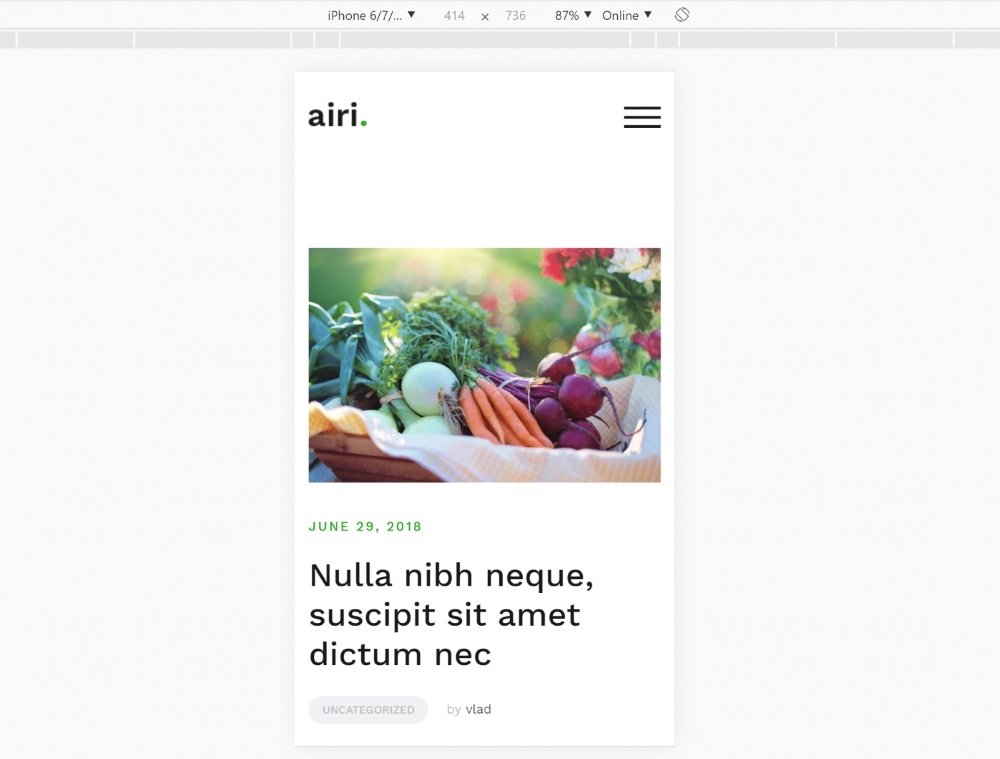 Mobile responsiveness is now a required standard. People access websites from all sorts of devices that have different screen sizes. Your website needs to be able to align content according to the device's screen size. Most modern WordPress themes are responsive. There will be a rare case where the theme you like is not responsive. It's best to avoid a theme that is not responsive. Some themes while they are responsive, they still may not be as fluid on a few devices. For example, some may force you to scroll horizontally on mobile devices. It is advisable to test out the demo on various devices before choosing a theme.
Conclusion
We hope you now have a better idea of how to go about selecting a WordPress theme. The best thing about WordPress is if you decide later to change the theme, you have the option at your disposal. It might take some work changing themes, but it is not impossible.