Best 20 Must-Have WooCommerce Plugins (Free & Paid) in 2023
WooCommerce is an open-source eCommerce plugin for WordPress, which is designed for both small and large online merchants and can turn your website into a professional eCommerce store with just a few clicks. Since its launch on 27th September 2011, its popularity has grown due to its simplicity to install and use without having to know code.
However, WooCommerce doesn't do everything by itself. To create a fully-powered eCommerce website, you will need the assistance of various WooCommerce plugins that add extra functionalities to your online store that do not come with the WooCommerce plugin.
There are many WooCommerce plugins available, some being free, some premium. You need to understand what you and your users need to help choose which plugin is necessary for you. Since we cannot review all of them, we will try to focus on the 20 most important plugins that can help are generally essential for most stores.

What is WooCommerce or any online store without accepting payments? And if PayPal is very common among your audience, this plugin comes as a must!
This plugin allows you to accept PayPal, Credit Cards, and Debit Cards on your WooCommerce store. It enables you to sell your products and subscriptions securely online via In-Context checkout, which enables you to meet the security requirements.
In-Context Checkout makes use of a modal window that is hosted on PayPal servers and allows users to enter their account information securely and make payments.
With the integration of PayPal Setup (Easy Setup), it is easier to connect to PayPal without having to use complex API keys.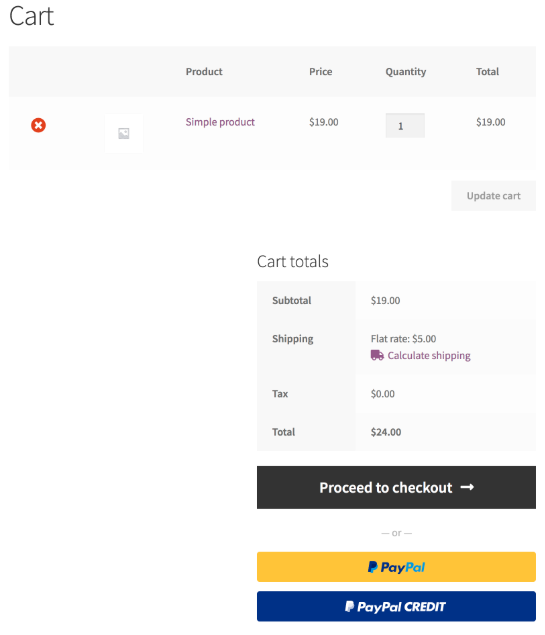 The plugin is an excellent solution for generating WooCommerce invoices, packing slips, delivery notes & Shipping labels in pdf.
Free Features
Through this plugin, you can do the following:
Easily create invoices, proformas, and credit notes in pdf
Add custom fields to invoices
Generation of pdf invoices or packing slips in bulk.
Attach pdf invoices with order emails.
Fully customizable invoice templates.
There is a free version of the plugin available along with a pro version that has many more robust features.

This plugin enables WooCommerce store owners to add custom tabs on product pages, just after the description tab.
These tabs can be text, images, shortcodes, HTML, etc., and can easily be added, rearranged, and deleted.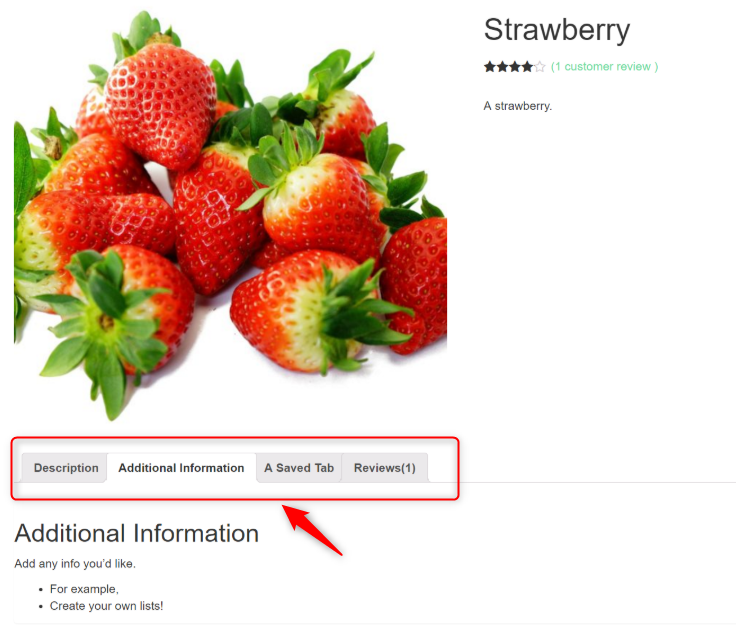 Through this plugin, users can:
Save their desired products to be able to purchase them later.
Share the wishlist on social media hence indirectly promoting your online store.
Highly customizable.
With this plugin, you can make your customers loyal and also attract new ones. It's worth it giving a try.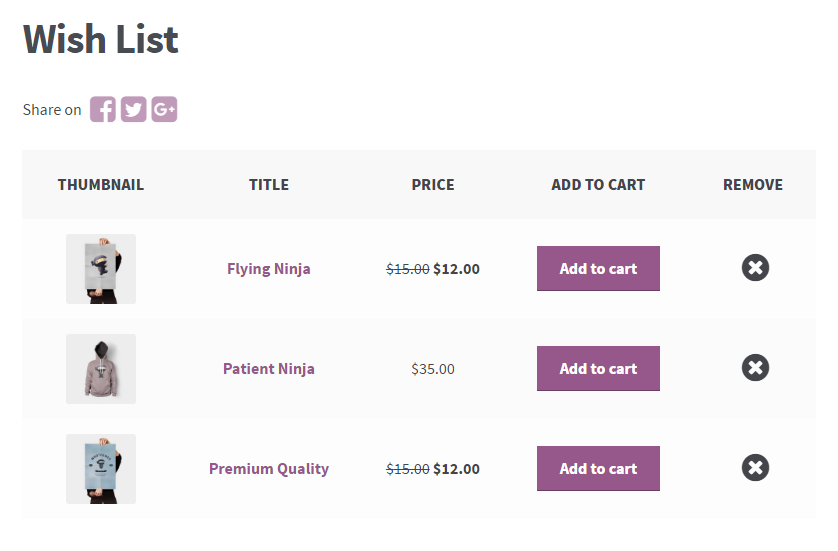 WooCommerce by default provides a very basic search, with no live product or SKU search. That is where Live Search for WooCommerce comes in. It gives users an advanced search bar with instant live suggestions as they type hence enabling them to save time and thus making shopping easier. This in turn boosts sales.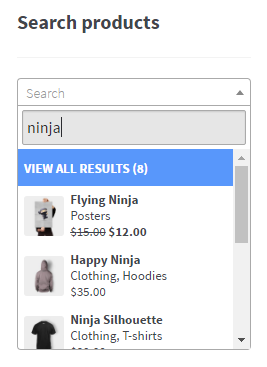 This plugin is useful if you have customers from various countries. It enables you to sell the same product in different currencies, depending on the currency of the country the customer comes from.
How does it work?
The plugin automatically detects the country of the website visitor using the geolocation feature included in the WooCommerce plugin from version 2.3.0 and above and then displays the currency and price you previously defined for this country.
There are two ways you can set each country's product's price:
Calculate the price by applying the exchange rate.
Manually set the price.
When the customer's country changes on the checkout page, the order preview, the cart, and all shops are updated to show the price and correct currency.
Features
Multicurrency – You can sell products and receive payments in various currencies, hence reducing the costs due to currency conversions.
The Country switcher – This plugin includes a country switcher widget that enables the customer to change the country from the front end of the website.
Conversion of shipping currency – You can apply currency conversion to Flat and International Flat Rate Shipping.
Requirements
WooCommerce version 3.4 or above.
If you need to receive payments in more than one currency, you need a payment gateway that supports them.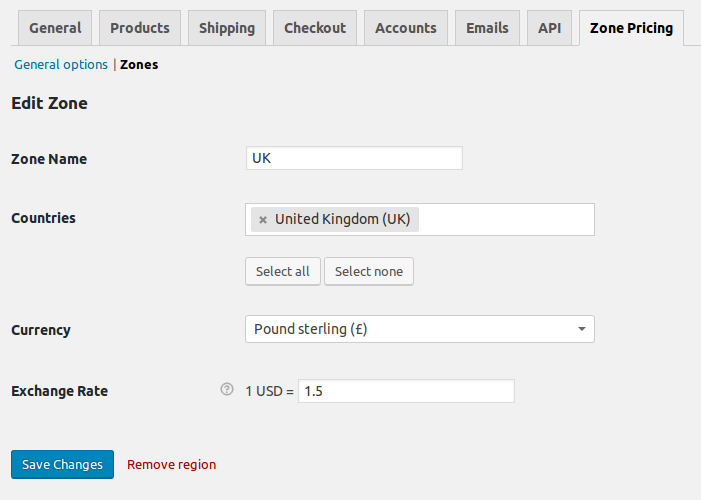 This plugin allows you to display random WooCommerce related products in a slider or not, on each product's page, based on the current product's category, tags, or attributes. As of version 3.2, you can show related products in pages, posts, and sidebar widgets using shortcodes.
Features
This plugin enables you to:
Add related products to pages, posts, or widgets using shortcodes.
Show related products as a slider or not, based on the category, tags, or attributes.
Set the heading text of related products using HTML.
Specify the number of related products you need to display or even disable.
Set if related products are category or tag-based.
Show related products using Flexslider.
Translate the heading text of related products.
Eliminate taxonomies from related products.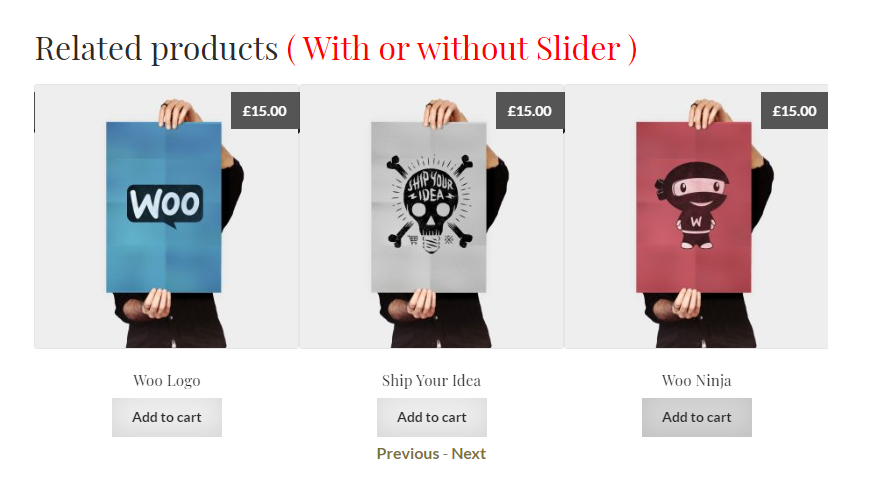 From research, about 60% to 80% of the web visitors who visit the checkout page do not complete the checkout process. Even the websites with well-optimized checkout pages still experience around a 20% abandonment rate. The users abandon the cart for various reasons. But it doesn't matter, this free plugin can help you recover your lost revenue.
How it works
This plugin grabs the user's email address on the checkout page. In case the user does not complete the purchase within 15 minutes, it sends an automated series of follow-up emails which you can customize to fit your brand. In the email series, you can prompt them to complete the purchase, request feedback, or offer an enticing discount that will encourage them to complete the purchase. You can send unlimited emails.
Features
Recovery of abandoned carts.
You can email a unique checkout link to every customer that takes them to where they left off. For example, if a customer had filled the checkout form, clicking on the unique link takes him to a prefilled checkout page. This makes the checkout easier for the customer and thus more conversions.
You have the option to show a GDPR notice on the checkout page.
Ready conversion-tested templates for the follow-up emails.
It easily integrates with marketing automation tools e.g. ActiveCampaign, Campaign Monitor, etc. via webhook.
Generation and emailing of unique limited-time discount coupons to entice customers.
You receive a whole report of how the plugin is working and recovering the lost revenue.
To use the plugin, just install and activate it, go through the default email templates and if need be, make necessary changes and that's it! You are good to go.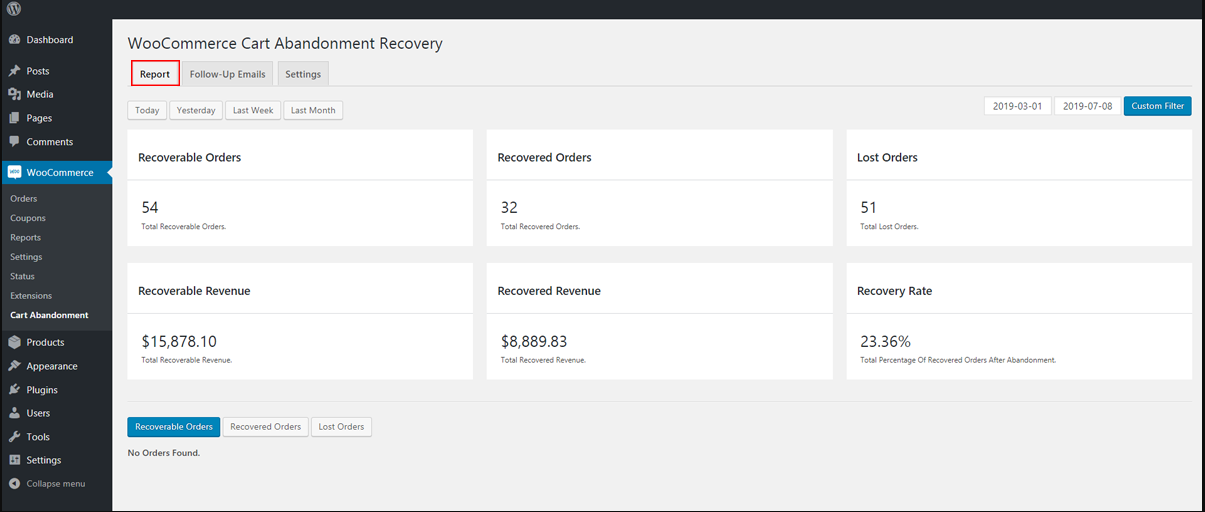 Used by more than 40,000 businesses, this plugin makes it easier to integrate Google Analytics with a WooCommerce store. You can set it up in under 5 minutes, even with no coding skills.
It tracks the user's journey on your eCommerce store, product's performance, cart abandonment, checkout form performance, product's impression and click, and user interaction with the checkout page before making the final purchase. It also provides reports about your web visitors, their interaction with your website, and website traffic sources.
There is both a free and a pro version of the plugin. In case you like it can visit the plugin's page for more information.

This is a simple and lightweight plugin that lets you easily add email verification for WooComemrce. This is a vital feature that is missing in WooCommerce. Once a user signs up on your WooCommerce store, there is no way of verifying their email.
This can often lead to problems, they might have misspelled their email address when typing it out, effectively locking them out of their account.
This can also lead users to use wrong emails that do not belong to them. To overcome these and many other problems associated with not verifying users' emails when they sign up, you can use the Email Verification for WooCommerce plugin.
Features
Require all new users to verify their emails after signing up.
Verify email addresses of existing users.
Email verifications by user roles.
Customized verification messages.
Options to delete unverified user email accounts.
Delay standard WooCommerce "Customer new account" email until after successful verification (in a separate email).
There is a pro-version of the plugin also available. The pro-version has some handy features such as user email customizations, sending emails to admins when new users verify their emails, email blacklisting, and much more!

Customers are more attracted to what they can see clearly. However, classic product lists are not clear enough to understand the real value of a product. That is when YITH WooCommerce Quick View comes in handy!
This plugin helps to improve the customers' experience on a WooCommerce website. It enables them to obtain a quick view of single products directly on the "Shop" page and get the main product information without opening the product detail page.
Your clients will be able to look at your products in a better way, by reading a small description with all the most essential features and qualities you want to showcase. In this way, they will have a clear picture of what they want and they will proceed easily to the purchase step. The plugin is great for improving the user experience on your WooCommerce store.
Features
You can add a button in a product loop to open a modal window with the product information using Ajax.
Customize the style of the modal.

This plugin displays important messages to customers through beautiful popups that will be easily noticed.
These messages help the customer know what's happening, for example, when a product has been added to the cart, when a form field is left empty and is required or when checking if a customer has a coupon, etc.
This helps the customer navigate easily and have a better browsing and shopping experience, hence boosting conversion.

Through this plugin, you can showcase your WooCommerce products beautifully and professionally, using a product slider carousel. It enables you to create very attractive product slider carousels on your website or shop, which increase conversions and sales.
You can display the product slider in pages, posts, custom templates, widgets, etc. The plugin comes with a built-in shortcode generator, you can use it to easily control the appearance and functionality of the slider.
Why do you need the Product Slider for WooCommerce plugin?
Through the product sliders, you can showcase a large number of products in your shop or website neatly and professionally. This helps the customers view various products in the shortest time possible.
A product slider enables you to highlight specific products and put them in strategic spots, hence allowing you to increase conversions and purchases in your shop.


Variation Swatches for WooCommerce plugin provides a very nice way to display variations of variable products. Through this plugin, you can select the style of every product attribute like color, image, or label. It enables you to present product colors, styles, sizes, etc. in a better way which is not usually supported by WooCommerce.
An awesome feature of it is that it only adds more options to display variations and does not interfere with the default WooCommerce dropdown styles.
With a user-friendly and easy-to-use interface, you can add a default color, label, or image to every attribute on the attributes management page. This plugin can also help you choose the right style for quick-add attributes right inside the editing product page.


With this plugin, you can easily add zoom effects to all your product images. You can also add a slider below the featured image using the gallery images. This enables the customers to have a clear picture of what you are selling, hence boosting the user experience and increasing the conversion.
Main features
Display a bigger size product image on mouse hover.
Customize the width and height of the zoom area and the size of the image to show as a zoomed image.
Customize the slider behavior.
Enable or disable it on mobile devices.
Add a slider showing product image thumbnails.

This is a must-have plugin for your WooCommerce powered online store. It enables your website customers to filter products by categories, product tags, attributes, price, products custom taxonomies, etc. It is very flexible and supports the latest version of the WooCommerce plugin.
What you can do with the WOOF plugin?
You can embed the product filter on any page using widget and shortcode.
You can show the attributes in the search form as a radio, checkbox, dropdown, multi dropdown, etc.
Ajax-powered product searching.
Allows infinite scroll for filtered products.
You can as well filter the products by the combination of their filters e.g. size, color, etc.
Why you should consider using WOOF on your WooCommerce store?
The free version has many useful features that can boost your WooCommerce store experience.
It is affordable and simple to use even by beginners.
The Premium version of WOOF has many powerful and unique features that are not available in any other WooCommerce product filter plugins like Filter by SKU, hierarchy dropdown, Image filter, taxonomy range slider, etc.

This plugin solves the problems of WordPress sites not sending emails. It is used by over 1 million websites to send their emails reliably, as it makes email deliverability easier and more reliable and ensures your emails reach the inbox. The plugin solves issues with email deliverability by enabling WordPress to use an SMTP provider for sending emails.
What is SMTP?
SMTP (Simple Mail Transfer Protocol) is an industry standard for sending emails. A properly configured SMTP helps increase email deliverability by using authentication. Various popular email clients, for example, Gmail, Yahoo, Zoho, and Office 365 are in a constant fight with email spammers.
One of the things they check is if an email is originating from the location it claims to be coming from. If the proper authentication is not there, then the emails either end up in the spam folder or even do not get delivered at all.
It is a challenge for most WordPress websites since they use the built-in PHP mail function to send WordPress-generated emails. Most WordPress hosting companies' servers are not properly configured for sending PHP emails. This causes your WordPress emails to not get delivered.
How does WP Mail SMTP work?
WP Mail SMTP plugin helps to improve and change how your WordPress site sends email by reconfiguring the wp_mail() function to either use proper SMTP host credentials or leverage a built-in SMTP mail provider.
When using the built-in SMTP mail provider integrations (recommended), the emails are sent using the provider's direct API. This implies that even if your web host is blocking SMTP ports, your emails are still sent successfully. This helps you solve all the issues of WordPress not sending emails.

Offering customers a live chat option can be the final push that they need to make that purchase decision. Sometimes customers can have unanswered questions which can lead them to not purchasing.
Having live chat options gives customers the flexibility to have their questions answered in a fast and efficient manner. Having a live chat on your website is a great way to build trust and stronger customer relations. It is also cheaper to implement than other support or customer service methods such as phone support.
The WP Live chat plugin is a great tool that you can use to add a live chat option to your WooCommerce store.
Features
Chat on multiple websites – Allows you to connect multiple websites to a single live chat account.
Facebook messenger chat – Easy integration with Facebook Messenger.
Direct link chat – Easily invite customers to chat using a direct link.
Chat widget customization – Easily customize the design, colors, layout, etc to make it match your theme.
Chat assignments – Assign chat conversations to multiple chat agents depending on availability.
Chat transcripts – Easily save chat transcripts to analyze later.
User groups – Group teammates by user group, assign different user groups on different pages.

Are you looking for a way to add a custom field to the WooCommerce checkout page? Then this plugin is for you. The plugins give you an easier way to customize, (add, remove, change names, edit and change the display orders) checkout fields on the WooCommerce checkout page. To use it, you need to have WooCommerce installed, activated, and configured.
Features
Through this plugin, you can:
 Add new fields on the checkout page, under billing, shipping, or additional field section.
Edit already present fields in any section of the checkout page.
Decide whether to display a field in the order details page and email using the checkboxes "Display in Order Detail Pages" and "Display in Emails".
Remove fields from the checkout page, order details page, and emails. This may cause issues though and it's not recommended.
Enable or disable field(s) temporarily from displaying on the checkout page, order details page, and emails. This may cause issues and is not recommended.
Re-order checkout fields and easily move them up or down.
The premium version of the Checkout Field Editor for WooCommerce plugin comes with various advanced features that will enable you to create a cool and professional checkout page. It is equipped with all the required options to customize your checkout page.

Booster is one of the most robust WooCommerce plugins that you may come across. It has hundreds of features that help you super-charge your website. It's an all-in-one plugin that has awesome features to help you increase your conversions on your store. Given the wide range of features it has, it might be a lifesaver, as you avoid installing too many plugins. Instead, a single plugin does the job.
Features
Price and Currencies – Bulk price converter, currency exchange rate, currency per product, currency switcher, price formats, user role-based pricing, and much more!
Buttons & Price Labels – Add to cart price labels, call for price, custom price labels, free price labels & more price labels.
Products – Add to cart button visibility, bookings, cross-sells, crowdfunding, product add-ons, product availability by date, product images, product info, product input fields, and much more!
Cart and Checkout – Custom cart info, Cart customization, Checkout fields, Checkout fees, Checkout customization, etc.
Payment Gateways – Custom gateways, Gateways currency converter, Gateways by country, Gateways by shipping method, etc.
Shipping and Orders – Address formats, Custom shipping methods, Left for free shipping, order minimum amount, order quantities, shipping calculator, shipping methods by products, etc.
Emails Misc – Admin bar, admin tools, custom CSS, email verification, modules by user role, etc.
The plugin has so many features, should we get into all of them, we might end up writing a whole article on it.
Worth Mentioning
That's all for our collection of the 20 must-have WooCommerce plugins. There are thousands of plugins out there and our list above covers the essential ones that are generally suited for most WooCommerce stores. Ultimately, the plugins you choose will largely depend on your niche and needs, however, here are a few others that are absolutely rocking it. Do check them out and let us know your thoughts in the comments section.
ELEX WooCommerce Catalog Mode, Wholesale & Role Based Pricing

If you want to offer product prices based on WordPress user roles, offer special discounts and offers, offer wholesale pricing, or convert your store into a catalog by hiding the "Add to Cart" button or replacing it with a "Request a Quote" or a custom button, the ELEX WooCommerce Catalog Mode, Wholesale & Role Based Pricing does exactly so. With several customization options, this dynamic price plugin provides a great deal of versatility.
Features
This plugin enables you to:
Provide your users with specific prices, promotions, and sales tax based on their WordPress user roles.
Provide straightforward discounts to your wholesale customers.
Set up specific prices and discounts based on the categories of your products.
Create customer-specific discounts.
Advanced customization tools to transform your web store into a view-only catalog.
A "Request a Quote" button can be used instead of the "Add to Cart" button.
Create and assign new user roles with ease.
WooCommerce Order Export Pro

Are you a fan of exporting WooCommerce orders manually? We bet you are not! If we're right on this one, be sure to check out WooCommerce Order Export Pro – the plugin that will export your order data in seconds and send it to your inbox or FTP directly.
How is this possible? Through automated and modifiable order export reports. These reports are in CSV format and have sophisticated filters.
On top of that, WooCommerce Order Export Pro has the power to export order data easily from one WooCommerce store to another. Impressive, definitely!
WooCommerce Table Rate Shipping Pro

Nobody wants to calculate shipping manually, right? Exactly for that reason, the plugin WooCommerce Table Rate Shipping Pro was made.
Using this plugin, you can calculate shipping according to weight, cart total, destination, item quantity, and so on. Along with this, you also receive advanced shipping rules, shipping classes, unique shipping method names, and a lot more!
These shipping methods can be hidden, imported as well as exported, forcibly used, etc. In a nutshell, everyone who installs this plugin is able to create the perfect shipping rate plan for their business.
What more do you need? Applying shipping rules to logged-in users only? This plugin has got you covered!
Conclusion
That's it for our collection of 20 essential WooCommerce plugins. No list is comprehensive enough and which plugins you need will depend on your individual situation. Have any other plugins in mind? Let us know in the comments section below.